India is a country known for its diverse taste buds and food habits. The F&B industry in India has seen a high growth lately as various national and international players are foraying in this segment. Various QSR, fine dine, café and lounges and ice cream brands have opened up new franchise stores at a rapid pace and established players in this space are consolidating and expanding  in order to keep pace with competition and changing consumer behavior and choices. The industry appears booming but in reality is trapped in the midst of challenges. Manpower recruitment, financial constrains, customisation and selecting the right location are the major hurdles faced by F&B brands. However, real estate is the biggest challenge for this industry.
A rear view of real estate challenge
For a food service outlet, real estate rentals alone account for around 20 per cent of the total revenue cost. It is the second major cost component after raw material. High real estate cost coupled with high service tax on property; deter the growth and expansion of F&B brands in India. Addressing this issue, RS Sodhi, Managing Director, Gujarat Cooperative Milk Marketing Federation Ltd, maker of Amul products says, "We are witnessing huge developments in real estate across the country. However, the pricing is an issue. Every retailing business has to go through long waiting periods before they stabilise and become a viable proposition." The challenge is not limited to just one aspect. High cost is accompanied with uncertainty in terms of success. Scott Chorna, Senior Vice President, International Development, The Johnny Rockets Group, Inc. explains, "Another challenge is that many of the malls are newly developed ones. So it is difficult to ascertain its performance in advance.  So you need strong partners on the ground, who can furnish the maximum possible required information."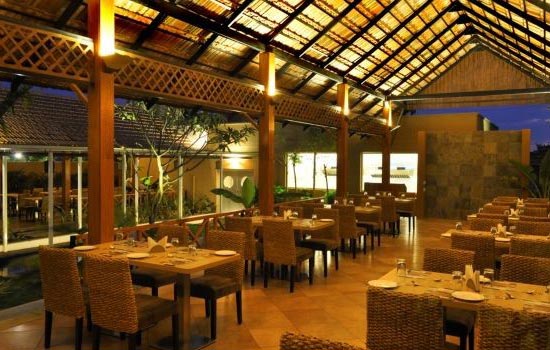 Reasons ruling the issue
The real estate industry in India is highly fragmented.

India has been a victim of poor urban planning since time immemorial.

Rent/Sales ratios are high, particularly in NCR, Mumbai and other metropolitan cities.

High failure rate of malls.

Over priced rentals result in increased project cost of upcoming restaurants and affects the operating cost of the existing ones.
Real Estate rentals in metros
Source: www.business.mapsofindia.com
| | | | |
| --- | --- | --- | --- |
| Mumbai | Bangalore | Delhi | Kolkata |
| Nariman Point – Rs.18000- 40000 per sq. ft | Brigade road- Rs.3000- 4600 per sq. ft | Connaught place – Rs.3800-4800 per sq. ft | Park Street- Rs.2500-3500 per sq. ft |
| Worli – Rs. 12000- 35000 per sq. ft | M.G road- Rs.2900-4000 per sq. ft | Minto road – 3000-5500 per sq. ft | Salt lake- Rs.1100-1600 per sq. ft |
| Santacruz (west) – Rs.7000-14000 per sq. ft | White field area- Rs.1700-2200 per sq. ft | Ashok nagar – Rs.3000-5500 per sq. ft | Ballygunge- Rs.1800-2800 per sq. ft |
| Chembur – Rs.4000-7000 per sq. ft | Vasant nagar- Rs.2000-2450 per sq. ft | Church road – Rs.3000-5500 per sq. ft | Lake gardens- Rs.1200-1500 per sq. ft |
Measures to conquer
It becomes vital to adopt relevant measures and alternatives to beat the real estate challenge. Commenting on the strategy that needs to be adopted, Akhil Puri, Chief Executive Officer, Sbarro (Jyoti International Foods Pvt. Ltd) says, "We are developing multiple business models to overcome the real estate challenge, wherein we can open outlets scaling in different sizes starting from 250 square feet kiosk to 2000 square feet flagship inline outlet. For example, we have a (grab & go) model that will be built as a kiosk and can be placed in mall atriums, universities, technology parks etc. We believe this will help us in scalability and opening outlets in prominent locations." Another alternative can be selling a higher stock and making use of the high sales to counter the rentals. Adding to it, Sodhi of Gujarat Cooperative Milk Marketing Federation Ltd says, "The mantra of the successful retailing till today is offering high value for money to the consumers while fetching high volumes to offset the lower margins. The retailing initiatives would only be able to offer low margins and thus irrational real estate prices can become quite an impediment."
Maximising sales to curb the rentals
Indian consumer has become very conscious these days. With the increasing disposable income, he/she is ready to spend more and in return simply demands a good taste and quality. Anupam Saluja, Chief Executive Officer, Cookie Man says, "Real estate has been high for the last few years which has increased the rent per square foot at all the malls across the nation. This, in turn, has increased the overheads at the stores, impacting the profit margins of every Stock Keeping Unit. However, the spending capacity of the consumer has increased. The Indian consumers have become very discerning, as they are no longer simply looking for a good deal, but are willing to pay for quality, on which Cookie Man rates very high. The brand has built a certain niche in the mind of our customers and they not only buy Cookie Man's cookies for home consumption, but also for gifting on special occasions."
Road to success
Dining out has become a frequent habit among customers. It is also a major contributor to the exchequer in terms of tax revenue. Government has also started to consider the role of F&B industry in boosting the economy of nation and consequently taking measures to address the real estate concern in restaurant biz. Social media these days is acting as a 'touch point' allowing brands to inform consumers about existing and new products, store openings, media coverage, and promotions; thus extracting huge sales in return. Also, stand alone/high street stores are not affected as much as the stores at the malls and airports. With the development of malls and airports in smaller cities and non-metro locations, there is a tremendous opportunity for growth. All these factors need to be channelised in the right manner towards making up for the high real estate cost.