The use of best and topmost technology is now in the strategy of most franchise businesses. Every brand now wants to outshine other brand in the industry with its highest technology practice. Franchisors and franchisees have understood the fact that technology will drive the future and they have to keep pace with it. We asked a few brands on the top technologies that they are using and how it has become an integral part of their trade.
Technology usage is helping all. Be it a startup or an established brand. Brands who are still not using any top technology are surely struggling in terms of resources, sales, marketing, etc. If used properly, your technologies can make you one of the top franchise brands in the market and that will surely increase the productivity, reduce manual mistakes and demand for man-power.
Even in the salon industry, technology is playing its amazing and vital role. Franchising plus technology is making the lives of franchise owners much easier in terms of operations and management. The franchisees are making use of several gadgets and apps to ensure smoother operations, which in turn leads to a more effective and efficient way to manage the business. The customers are able to book appointments through their mobile devices without handing over their cards. They are also able to peruse through different services and learn about all the developments in the industry, keeping them up to date with the latest trends and news. To some, technology might come across as complex, however it is all about breaking out of your comfort zone to see the real beauty of it and how it can help things get done faster with just a click of a button. Many salons are following the technology path, as it is a smart way to reach out to their target customers. Apps are a driving rage these days and are the go-to options for a majority of people in the wellness industry.
Sonali Bhambri, Director and Master Franchisee, Toni&Guy Salons, North India says: 'Toni&Guy leadership goes even further with its market leading salon operation software – appGENIUS from SALON GENIUS. With this app, the staff members can strategically organize all client appointments, check and update the client technical histories, and manage time slots, among other functions. This helps in minimizing delays, reducing client-waiting time while improving the overall salon productivity and growth. Furthermore, it also helps in obtaining valuable feedback and information from the client. AppGENIUS is an individual customisable business app, which helps with customer engagement and the advancement of output. Other key features include push messaging, online booking, appointment reminders, customer incentive schemes, easy salon navigation access, effective communication with customers, built-in galleries, analytic reports, and also provides business information in one convenient place with links to the website and other social media platforms.'
Top hotel names have now opted for expansion via franchise model. Hotels have started taking orders on tabs and many more software etc to keep restructured. Commenting on the same, Raj Rana, Chief Executive Officer, South Asia, Carlson Rezidor Hotel Group says: 'The trend of a shifting economy is evident in the hospitality industry and is largely facilitated through technology and processes. The use of technology in our industry is increasingly integral. Today, technology has a deep influence on business culture, efficacy and relationships. The technological transformation in the hospitality industry encompasses the management of various touch points from front to back of house as well as all customers' touch points. From smartphone keyless entry, digital door viewer, to a "do-it-all" remote for room personalisation (lights, AC, TV, DND, wake up call etc) and self-service kiosk, these are evident of how technology has evolved the industry.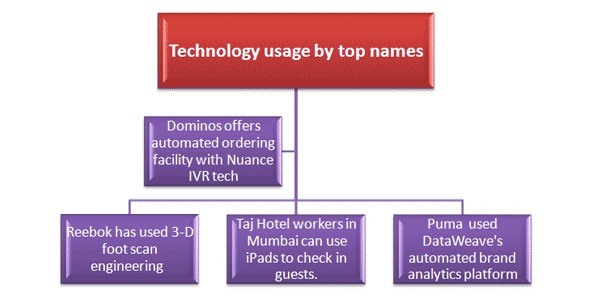 Need of the hour
When we talk of technology, it becomes the need of today's businesses to stay ahead and updated in this arena. The hospitality industry too needs to stay ahead of changing guest expectations and captivate new audiences. Carlson Rezidor Hotel Group has proprietary mobile apps including OneTouch and IConcierge, through which, a guest can request for room service, make reservations and gather relevant information. The hospitality and travel market is also embracing Virtual Reality (VR), the latest in immersive and interactive visualization technology, Carlson Rezidor has also created a downloadable app for AR and is employing the use of portable VR devices to showcase the merits of BluPrint. VR should be embraced in a broader way as the technology is used to increase product differentiation knowledge.
So, we can clearly assert that the use of technology in any franchise business can take it far ahead of its competitors. The best that any franchisors can do is to stay updated about the current trends and as any technology gets outdated, he should change or upgrade it immediately. After that there is nothing that can stop him from running a smooth business with no hassles and confusions.