With a large number of franchisees spread across the length and breadth of the country, need of the hour of continuous training and keeping them updated about products/services have driven franchisors to the online training for their partners. We login to find out what all franchisors are upto to train the franchisees online.
Most of the franchisors, especially those who are into technology related fields, are hooked on to online training and sharing updates with their franchisees to stay connected with them at ease. A few franchisors have common software, and with a click of a button all the franchisees get new updates on services and products. Besides, they also make use of IP cameras and e-mobile services to keep a track on opening and closing timings of the franchise centres at all their franchisee-run stores.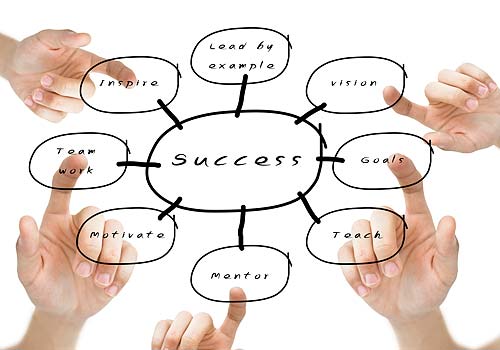 Training in detail in Retail
For retail stores, online training and connectivity has become mandatory to be at par with other stores. On this, Sanotsh Shitole, Founder and Director, Photoexpress, which is a Kodak retail photographic services and personalised gifting company, says, "We have online ERP software with which we train all our franchisees. Besides, we also use Google drive and IP camera to remain updated online with our franchisees. All our franchisees update their stock and other related things online.  We get their shop closing and opening timing details on our mobile phone. It all reduces burden and we are able to work at ease with the use of the technology and training franchisees online."
Hailing the practice of online training for franchisees, a Lenovo Spokesperson shares with Franchise India, "Online training helps us to reach a larger audience at the shortest possible time. It's a quick ready reckoner for store staff to get trained on new or existing product lineup. We are also into online training but it is mainly focused for franchise store representatives. The main reason for online training is to make sure that our in-store representatives are updated with latest Lenovo products and help them clearly communicate different usage scenarios. We use online training application which can be downloaded from android and IOS platform by any store staff."
As per experts, continuous online training helps in improving employees' performance and provides a channel for professional development of employees. And more and more brands are opening up to the online concept of training their franchisees. However, there are challenges involved in this aspect of training as well.
The other side of online training
There are a few challenges too which affect the ultimate results. To get everyone together at the same time is not an easy task and moreover, this training cannot replace the one-on-one training sessions. On its part, Lenovo feels, "One of the main challenges in this regard is to drive discipline in consistent engagement of store staff to access the online tool."
Whereas Shitole says, "There are challenges but we have readymade software which can be installed and used easily. At times, suppose a franchisee makes a wrong entry in an online log book then it would obviously not show us the right results. So, to cope us these kind of challenges we have to be little vigilant."
Conclusion: The online training is being adopted by most of the brands. Other than cutting cost, it is also adding to the efficiency and development of the franchisees. Thus, more and more franchisors are opting for this online tool as they expand their business footprint
Once the software or app is operational, for most of the brands, it can be downloaded from android and IOS platform by any store staff
Online training is being adopted by most of the brands for cutting cost and adding to the efficiency and development of the franchisees