With approximately 3,750 franchise brands in India and roughly 1000 franchise brands making foray into franchising every year, the world of franchising will definitely offer more and better prospects to numerous brands in 2015. Almost 90 per cent of the franchise business is setup over single unit.
"It is no secret that Indians love fast food. For 2015, I see a lot of potential for quick serving restaurant (QSR) brands in franchising; especially gourmet brands & specialty restaurants would thrive. Another category which will flourish in 2015 would be primary healthcare. Also, 2015 will see a lot of entrepreneurs adopting Small office Home office (SOHO) business model as real estate is a major concern for start ups in metros."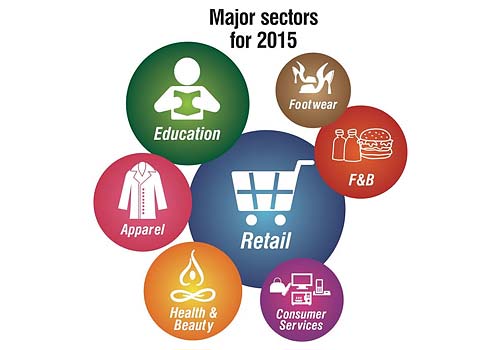 Franchise forecast from the Franchise Guru- Gaurav Marya
= Emerging Sectors for 2015:
QSRs( Gourmet & specialty restaurants
Primary health care
Upcoming biz model trend:  Entrepreneurs to operate via Small office Home office (SOHO)
A lot of fulfillment businesses, B2B & B2C services businesses will also flourish in 2015
Apparel Retail
Apparel retail franchising is a sector that is growing fast with the approach of numerous international brands in India. The apparel Industry in India is one of the leading apparel industries in the world. Primarily it was quite unorganised but the scenario has been changing with time. Shailesh Chaturvedi, CEO, Tommy Hilfiger says: "Indian retailers must focus on details and profitability of the business and not just on top lines." Putting his viewpoint, Ashish Dikshit, CEO, Madura Garments Lifestyle Retail Ltd comments: "The growth of organised retail is based on increasing penetration in smaller towns and growing consumer demand."
What changes will the apparel retailer see in 2015?
£ Security deposit or stock deposit to be taken against which the brand will give yearly interest.
£ Brands will prefer to have a major portion of outright sales, which is around 60 per cent. Rest may be consignment or Sale on Return (SOR).
£ Made to measure is a lucrative revenue source for franchisee where stock of apparel is maintained by the franchisor.
£ Virtual inventory would be integrated with physical inventory where all the physical merchandise of the franchisee would be  displayed on the website of the franchisor and consumer can buy the products online.
£ Brands are slowly getting out of the SOR format, as the franchisee looses the incentive of selling the product.
The Indian retail industry has presently emerged as one of the most dynamic and fast paced industries as several players have started to enter the market. It accounts for over 10 per cent of the country's gross domestic product (GDP) and around eight per cent of the employment in India. In 2013, the Indian retail sector was estimated at US$ 520 billion and was among the largest employers in the country.
Anupam Bansal, ED, Liberty Shoes Ltd opines: "Looking at the stability of the Indian Government, I see a stable and  steady growth for footwear industry in 2015"
By 2018, the Indian retail sector is likely to grow at a compound annual growth rate (CAGR) of 13 per cent to reach US$ 950 billion. Food and grocery is the largest category within the retail sector with 60 per cent share followed by the apparel and mobile segment.
Trends for retail franchising in 2015.
£ Brands to bring down the format size to bring down the investment
£ Brands to take a stock deposit on stock, and will do an auto-stock replenishment
£ Brands to bring down the investment on stock by doing a lot of catalogue sales
£ Some brands are coming up with small convenience store format to sell their own milk products and products of other brands which are footfall generators.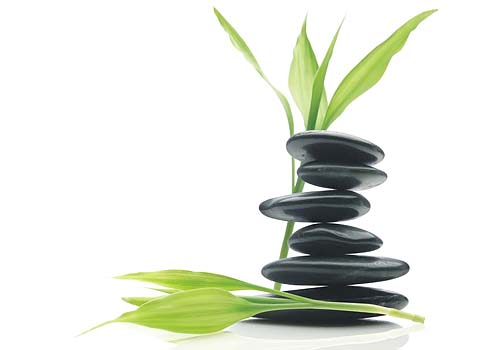 Food & beverage industry
Food service industry is set to offer a full platter of opportunities to the investors in 2015. With rising trends like delivery services and flexible packaging, the sector is already shining. The packaged food industry is the fifth-largest sector in India. The Indian packaged food industry is worth US$39.7 bn and is expected to reach US$65.41 bn by 2020. With more than 50 per cent of the population younger than 25 years, increasing disposable incomes, a growing middle class, ongoing urbanisation, changing lifestyles and a rising number of modern retail formats like supermarkets, the country enjoys highly favourable demographic patterns. Manufacturers are continuing to introduce products that increase convenience and reduce the time required to prepare meals. Products with additional ingredients - in easy to handle packaging and convenient package sizes - will continue to gain popularity. India is one of the largest consumer markets worldwide and the second-largest producer of foodstuffs in the world. Shortage of skilled labour and food safety concerns are the key challenges for F&B machinery in India. R S Sodhi, MD, AMUL says: "Our biggest challenge is to ensure that the next generation finds the business of milk farming and production lucrative. They should be able to make money so that at the end of the day they get at least two paisa more than urban factory workers."
Food for thought for 2015:
£ Gourmet food service for vegetarians
£ Food delivery will be a big market
£ Food service at travel sites will be huge
£ Grocery retailing to get more organised
£ Flexible packaging demand to soar
The education industry encompasses a plethora of opportunities. But tapping these opportunities, and converting them to business value, requires a holistic understanding of the industry. Prajodh Rajan, CEO and ED, Eurokids says: "I have two wishes one for the franchising as an industry which to my mind requires an immediate transparent legislative framework with adequate and specific rules to address the functioning of franchisors and franchisees. The second for the pre-school segment. I think we need to grant Early childhood education and care it's due importance in nation building. The early years of a child are very critical and the government needs to recognise this aspect and define a clear framework for operating pre-schools."
Guidebook for franchising
£ Preschool brands to opt for a FOCO (Franchisee Owned Company Operated) format to ensure quality of education
£ K-12 brands setting up schools in smaller areas- less than one acre of total area to increase penetration
£ Value added education courses like personality development are tying up with preschools to improve their per sq ft efficiency.
Health & Beauty
Salon market in India is about $US 2.6 billion and beauty at $US 3.4 billion which also includes spa's, cosmetic treatments and cosmetic products. The Indian salon franchise ecosystem today has a support of over 5,000 salon franchisees. Franchise salons will stand to cover 25 per cent of the overall organised industry by 2015 and will grow to be more than $1 billion. However, the industry is facing issues in getting standard skilled manpower.  Jawed Habib, Chairman cum Managing Director, Jawed Habib Hair & Beauty Limited says: "We want to Indianise everything we offer to our customers. Whatever the business is it will have ups and downs but this is a recession free business. As long as hair grow business grows."
Pushkaraj Shenai, CEO, Lakme Lever India says: "The beauty services industry needs to attract high quality talent and invest in building skills. It is a high growth industry which offers tremendous learning and growth opportunities and a good lifestyle."
Beauty trends for wealthy business
£ Single chair salon franchise for professionals New trend internationally
£ International product companies entering into salon concept through master franchise route.
£ IT Professionals take up maximum franchise for salons
Wellness
The wellness industry in India is poised to touch Rs 1, 00,000 crore (Rs 1 trillion) by 2015, with a compounded annual growth rate of 15-17 per cent, from about Rs 70,000 crore in 2012. This was revealed by a study jointly conducted by industry body Federation of Indian Chambers of Commerce and Industry (FICCI) and global consulting firm
PricewaterhouseCoopers (PwC). The wellness franchise industry has major trends for 2015.  Brands like VLCC, The Four Fountains Spa, IOSIS, Gold Leaf etc are set to see diverse trends in the sector. The scope in the wellness market in India is immense. Even one per cent increase in consumer expenditure can potentially create an additional opportunity of Rs 600 crore for wellness players. Many wellness segments are extending beyond traditional gender boundaries. Society's fascination with celebrities is increasing the involvement of celebrities in the wellness industry.
Wellness, well suited for investors:
£ Wellness market to touch INR One Trillion in the next three years
£ Wellness services in India are projected to generate more than 3 million jobs by 2015.
£ Virtual health companion on the cloud
£ Employee wellness packages form a new trend
Healthcare
Healthcare franchising will surely bloom in 2015-16.  The healthcare sector is growing at a 15 per cent compound annual growth rate (CAGR) and grew from US$ 45 billion in 2008 to US$ 78.6 billion in 2012 and is expected to touch US$ 158.2 billion by 2017, according to a report by Equentis Capital. The tier II and III cities have become attractive to the healthcare players, especially because of the tax concessions and increasing disposable incomes among Indian families across the country and dearth of quality healthcare infrastructure in these locations. The healthcare industry is potentially the world's largest industry with total revenues of approximately US$ 2.8 trillion. In India as well, healthcare has emerged as one of the largest service sectors constituting five per cent of the gross domestic product (GDP) and offering employment to around four million people.
Follow trends for your biz's health:
£ Better services standard in store
£ Internet in Healthcare / e-comm
£ Medical tourism will rise
£ Healthcare to reach rural / tier IV markets
(Inputs by Srinivas Rao, Anshul Bansal and Suman Dutta, Francorp India)
---
Some key findings
More than 50% of the international brands take up master franchise route to enter India
In India, approximately 26% of the franchise buyers are women
Over 150 international brands have entered india through master franchising.
Most preferred franchise business model (in %) is fofo 60%
India has recently been declared as the 2nd most attractive destination for franchisors among 30 emerging markets