It is estimated that vocational education will reach US$ 20-22 billion by 2020. The demand for this industry is surging high and various vocational education brands have opted for franchise route to expand their reach. Though profitable, yet this industry is engulfed by a number of challenges which need to be tackled carefully. Scroll down to know how to make money in vocational education biz by resolving these hurdles.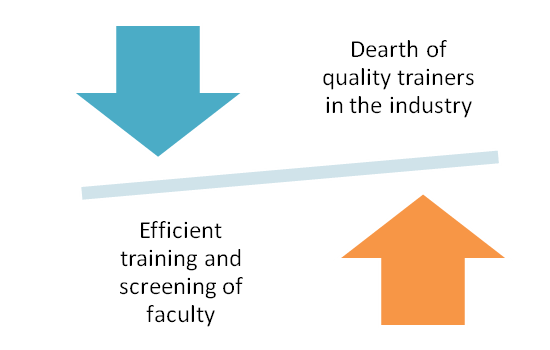 Firstly, there is a lack of efficient trainers. This becomes a major roadblock for the brands. Addressing the issue, Avinash Bharwani, Vice-President, Jetking Infotrain Limited says, "Our faculty undergoes a well-defined screening process. Regular training programs are conducted by the industry leaders, thus ensuring that they are in sync with the latest technology and the industry requirements."
Secondly, there prevails non availability of infrastructure. There is a dearth of state-of-the-art technology and highly qualified experts having huge industry experience. The brands need to design their unique selling propositions and offerings accordingly.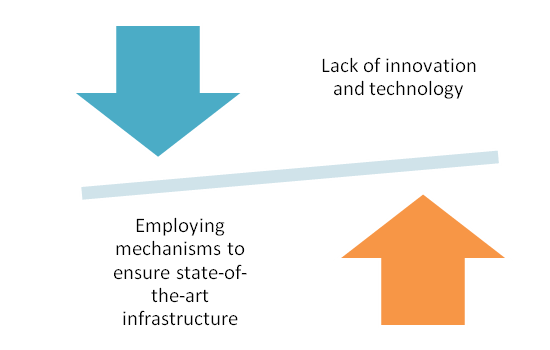 Thirdly, there arises difficulty in affiliation of training centres in far flung and rural areas. In order to resolve this challenge, Siddharth Chaturvedi, Director, AISECT says, "We have got a menu of services and we affiliate the training centres as per the demand of services. We do not give the entire package of services to the people; instead, we try and bring the cost down for them to get them affiliated with us."
Fourthly, there exist other smaller and regional networks, that are not quality conscious but available on a lower cost basis. Rigorous efforts need to be put in, to change the way education is deployed to people at the bottom of the social pyramid. Information and Communication Technology (ICT) and skill-based education can greatly help people in semi-urban and rural India to get employed within their local milieu.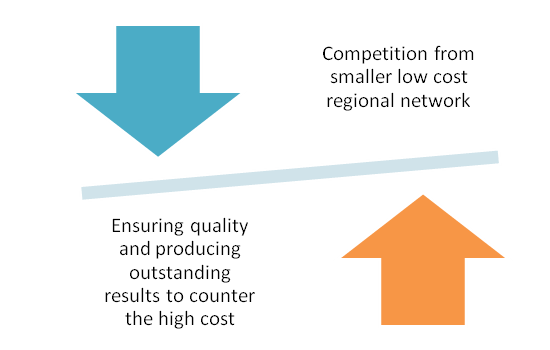 Fifthly, entrepreneurs need to have a clear understanding of local laws that govern business. Sourcing of the desired level and quality of manpower is equally challenging. Offering his piece of advice, Naveen Gupta, Executive Director and CEO, Frameboxx Animation & Visual Effects says, "When selecting a suitable franchisee for a particular region, pay extra attention to his/her regional knowledge and expertise which helps in understanding the nuances offered by every region to a multi-location enterprise. Trainers are mostly deputed from the central pool of instructors to ensure quality delivery of services."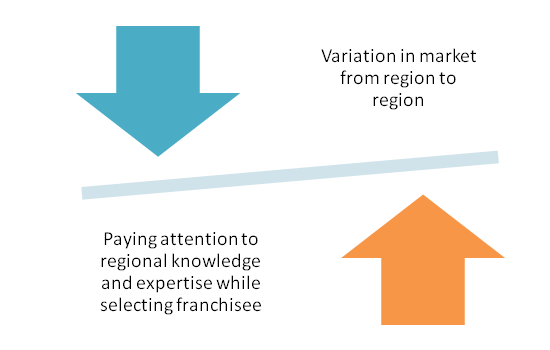 Other challenges
Another huge obstacle is the mindset issue, that vocational education and training is only intended for those who could not make it in the formal education system. There also prevails the issue of standardisation of course content and assessment criteria. The challenge of employing mechanisms to improve financial accessibility to skilling centres for prospective trainees also needs to be dealt with.
Vital measures
There arises a dire need to equip the vocational education institutes with modern and futuristic infrastructure and recruit highly qualified experts having huge industry experience. Only then the training imparted will enable the students in finding a job or become gainfully self-employed once he/she has completed the course. Mechanisms should be introduced to ensure that financial disadvantages do not come in the way of all those aspiring to gain vocational training.  If these growth impediments are done away with, surely vocational education is the 'sunrise industry' for India.