Growing income capacity, rising awareness levels of parents and the entry of new players is giving positive signals to theearly child skill development industry in India. Young educationists or edupreneurs are receptive towards embracing new trends that act as a catalyst of growth for skill development industry in India. 'Child skill development industry' is the safest and the next big opportunity that offers a plethora of business prospects to the new age investors and franchisees. Earlier, investors or prospective franchisees used to make investments in preschools, coaching institutes and vocational education only. Moving further, as trends are transforming with growing per capita income, parents are now becoming more conscious about enrolling their children to after school or skill enhancement centres to nurture their overall personality and development. As a result, the child skill development industry in India is now becoming hot sector for making safe investments in new concepts.
New-age young franchisors are now coming up with niche yet low-cost business models in education industry to offer best bet to franchisees who dream of starting their business.  "Indian education sector's market size in FY12 estimated to be USD 71.2bn is expected to increase to USD 109.8 bn by FY15 due to the expected strong demand for quality education. The market grew at a Compound Annual Growth Rate (CAGR) of 16.5% during FY05-FY12," confirms market research reports. 
New concepts & franchising
From setting up movable science labs to opening after school workshops that strengthens child's skills through abacus, calligraphy or blending educational concepts via dancing are few of the new concepts in skill development sector of education industry that are offering biz benefits to new franchisees. Take a quick below at the new business ideas that are offering a unique opportunity to aspiring franchisees.
Have you ever heard of movable science labs? No! Right? Within the education industry, the new kid on the block is – Genius Edu Labs Pvt Ltd (GEL), Hyderabad based business venture that has lately come up with Nano Science Labs that works along with an Attributive Teaching Technique. The concept of Nano Science Labs was started by best friends' duo – Bala Bhaskar and Sucharita T who later on decided to become edupreneurs and partners in business. They conducted in-depth market research to carve a niche in the education industry by providing a cost effective solution to schools.  Nano Science Labs is a cost effective and a movable science lab through which students can perform physics and chemistry experiments. With an aim to boost science education, GEL will be distributing its movable science labs in various schools across the country by partnering with franchisees. The franchisees will be responsible for targeting schools in a defined market and sell movable science labs to cater to the need of science students.  The brand will seal deals with Master Franchisees in a particular region or geographical area, who will further appoint with sub franchisees to spread their brand's reach to uncharted markets. Confirming about their plans via franchising model, Bala Bhaskar, Managing Director, Genius Edu Lab Pvt Ltd, says: "Franchise model is the simplest way of addressing market potential of meeting 1.4 million schools pan India to be equipped with science labs. To have a wider market penetration, we plan to have 21 master franchises across India. We will be appointing one Master Franchisee and he will further add 10 sub franchisees within his state."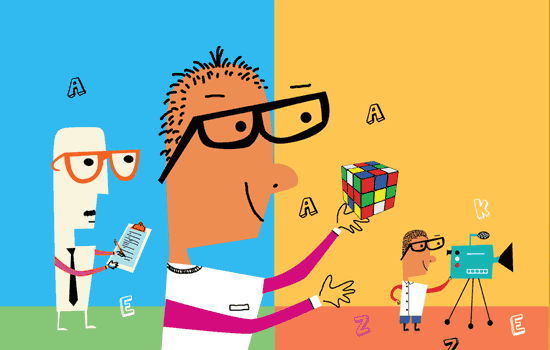 Another brand – Kids Concepts is the brainchild of siblings turned edupreneurs – Sachin Rao and Samarth Rao. It's a unique after school workshop for children aged between 4 and 16 years. The brand offers a range of programmes from Abacus (a mental speed math workshop), Handwriting classes, Calligraphy, Phonetics, Chess, Rubik cube etc.  Commenting about the market's growth and size, Samarth Rao, Co-Founder & Dir - Mktg & Strategy, Kids Concepts, says: "The skill enhancement industry in India alone is pegged at over US$ 2 Billion in a CLSA study done few years ago. The best part is that these programmes are board / curriculum neutral and can be pursued by children studying in any board, state, country or in any language as well." He also believes, "Education sector is one of the ever-green industries similar to health-care, which would continue to be in demand irrespective of the economy of any country. People looking for opportunities in franchising will look forward to invest in such franchising opportunities as they would give good returns (ROI) as well as time flexibility."
Currently, the brand is having 145 centres that are spread across 10 states in India. They also have two centres in Melbourne(Australia). In this fiscal year, the plan is to open 20 company-owned centres and 100 more franchise centres. So far, the brand has received inquiries from other countries in Middle-East and Europe and further plans to focus in those markets as well in 2015-16.
Kinderdance International Inc is the USA based company which entered India through Learning Parachute, which has All India Master Franchise rights. Kinderdance provides original worldwide dance, motor development, gymnastics, and fitness programme that combine academic readiness skills which are specifically designed for children ages 2 to 12. The Kinderdance programmes were designed to prepare children to enter the mainstream educational system both physically, mentally, emotionally and cognitively. Kinderdance programmes blend educational concepts with various forms of movement, dance, and gymnastics. Programmes blend educational concepts in a developmentally designed curriculum for age appropriate children and have many levels that each student graduates to successfully achieve a great posture, social interaction, leadership qualities, athletic and academic pursuits.
Kinderdance is more than just a dance company that uses dance as a tool to nurture child's personality and development. Currently, the brand is operating six franchises and have partnered with Company Managed Affiliates (CMA) in Bangalore Hyderabad and Noida. The brand is now looking to expand in other major cities like Nagpur, Delhi, and Hyderabad other parts of Mumbai and Chennai, Ahmadabad, Kerala and Kolkata.
Fetch profits via franchise way
Franchising is a famous business model that boosts brands to spread their wings in unexplored markets with in-depth potential. Many new concepts are relying on this replicable business model to strengthen their footprint. Talking about the business opportunity that have in store for prospective franchisees, Samarth Rao adds: "Kids Concepts offers franchisees the option to open unit centres or take up a wider area like a district or a state itself as Area or Master franchisees, thereby leveraging extra income over and above their directly run centers. They even get opportunity to tie-up with schools and other institutions." He further adds: "Especially women are attracted to this opportunity due to the time-flexibility that this business offers them, helping them get decent family time as well. For convenience, we also have online training facilities for franchisees signing up from far-off locations."  On the other side, Kirthana Ramarapu, Executive Director, Learning Parachute India Private Limited – Kinderdance India Headquarters says: "Before setting up our operations in new city or location, we evaluate pros and cons of our concept. We give demo of our concept in schools and invite parents and children. For expanding our footprint, we are looking to grow via franchising route and Company Managed Affiliates (CMA)." While, Sucharita T, Executive Director, Genius Edu Lab Pvt Ltd, says: "By 2020, we are aspiring to equip 2 lakh schools with Nano Science Labs which will empower 4 lakh teachers and will inspire millions of students towards scientific innovations across the world."
Way forward
Child skill development industry is the next big biz category within education sector which is expected to contribute massively to the country's economic growth. Skill development industry comes within non-core business which consists of vocational and supplementary segment.  Nowadays, there is a huge emergence of niche segments within skill development category which is regarded as the safest business option for franchisees due to some factors like low investments, high return on investment, younger population as a target group and ever increasing double household income.
Franchise facts:
| | | |
| --- | --- | --- |
| Brands | Investment | Area |
| Kinderdance | Rs 2.25-11 lakh | - |
| Kids Concepts | Rs 50,000-10 lakh | 300 sq ft |
| Genius Edu Labs Pvt Ltd | Rs 2-20 lakh | 1000 sq ft |