It is a time tested success strategy to diversify into different segments for leading the market. Across industries, not just bigger, but even the comparatively smaller brands have opted for diversification and are leading the way. Let us know how this move has proved to be a boon for many brands.
One of the best examples that we can have here is Baba Ramdev's Patanjali Group that diversified into numerous sectors and is now one of the biggest consumer goods companies in India. The brand had managed to stay ahead in the league with its fast franchise strategies and rapid launches of stores pan-India via franchise partners. Similarly, Leayan Global Pvt Ltd also firstly won hearts and created millions of opportunities by the launch of Ghadi Soap and then shoes- Red Chief and now complete accessories and apparel. On being asked why this huge diversification, Raman Kumar, Vice President, Retail for Red Chief comments: 'As far as our group is concerned, we have always tried to keep up with the fast paced changes of the market, and have tried to become a part of the daily life of consumer as well. Our group has a strategy to set up a diversified presence to get closer to our consumer's daily life which results in the diversified presence of our group in segments like – detergent, cake, feminine hygiene ,dairy products ,footwear ,garments ,accessories.'
He further says: 'The huge diversification is getting us more close to the Indian consumers and as a result the consumer base of our group is expanding. The strategy behind adding up complete accessories and apparel to our stores is that we want to serve the consumer with complete Men fashion requirements and provide them under a single roof. Franchising is the only way to reach out to the targeted population through local support of operations, language and making key presence.'
Continuing to be a pure play company
In terms of competition among different brands in the beauty industry, what can be the step ahead to diversify or to consolidate it's already offered product in order to expand? On this Lotus Herbals Pvt Ltd's Director, Nitin Passi says: 'If the question is regarding Lotus diversifying, the DNA of a FMCG company is completely different from a pure play beauty company. If you take international examples, a pure play beauty company and a FMCG company works on extremely different stands. A pure play beauty company will have tremendous resources in research and development, in brand management and will also be experienced for the consumers unlike a pure play FMCG company which will be having distribution strengths and various processes which will be more transactional in nature. So, Lotus will always continue to be a pure play beauty company whether it is in the emerging channels of beauty, direct to the consumers or whether it is through different brands or geographies, but I think we will never diversify into related or unrelated FMCG areas and will continue to be a pure play beauty company.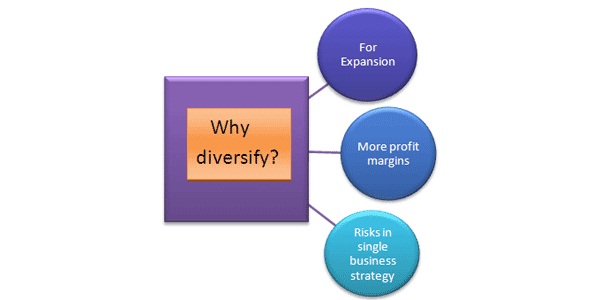 Staying ahead with reinventing itself
In 1994, Titan diversified into jewellery with Tanishq, then eyewear with Titan Eye+. In 2013, Titan entered the fragrances segment with Skinn, then Fastrack helmets and so on. Titan Group used best of its resources and abilities to diversify into different categories and touching its customer base in every way. The brand had always maintained a clear positioning in the market. Talking about diversifications, another big name is Usha Group. Over the decades, this brand has become a household name in India, while the Company has diversified into the business of new age home appliances, sewing machines, fans, power products, water cooler, water dispensers, modern farm equipments and auto components. Kapil Kohli, Vice-President and Retail Head, Usha International comments: 'Usha International is aggressively expanding its distribution network with plans to strengthen regional retail partnerships by three times. Along with this, the company has already tied up with e-tailing majors including Amazon, Flipkart, Snapdeal, PayTM, Pepperfry and is further in conversation with infibeam, tata click, home shop 18 and Myntra. We plan to drive online engagement by introducing innovative products and good experience.'
So, overall it can be said that diversification be it in any form- change of business model, launch of newer products, getting into entire new category or anything similar can surely be helpful for any brand to expand fast in India and touch newer customer base with the existing and newer launches. The brands are not just making fast bucks with the diversification approach but are also making way for a lot of avenues for investors and prospective partners.