'Safety' and 'Hygiene' are what everyone is swearing about these days after the sudden noodle brand fiasco. Not only the packaged and frozen food brands are cautious about their moves in the F&B arena but the restaurants have also pulled up their socks for abiding by the standard quality measures in their servings. Quality control ensures the appropriate management of the food and beverage in a comprehensive and inclusive way.
Experts' say
Quality control is a structured approach to the management of quality control processes to have standard and safe products for human consumption. In short, quality control is a whistle blower for any F&B brand that creates a buzz in and out. But the fact that the Indian F&B industry is a hub of unorganised players, cannot be ignored. With huge number of unorganised players, it is difficult to maintain quality regulation in the sector.
Praveen Bodduluri, COO, Vaango believes, assurance of quality is the most basic premise on which any brand generates loyalty from its customers. He says: "Standardisation is very important. In a chain restaurant, to main standardisation across all outlets is of utmost importance. We see that our staff is trained well and audit is done on a regular basis. Operations have to be as per standards. We assure that we procure our materials only from approved vendors. We do no local purchasing except for vegetables and dairy products. In fact, quality control is very important for all food places."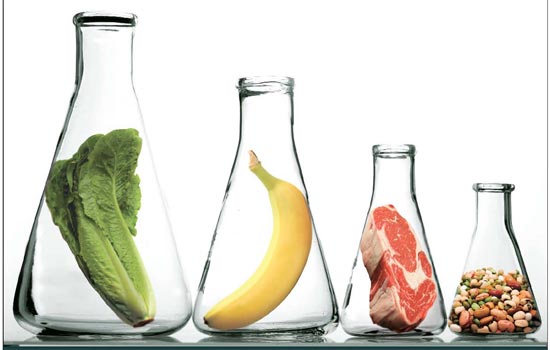 Thailand-based brand Five Star Chicken by Charoen Pokphand Foods has India as one of the top five priority markets for their business expansion. It is laying its core focus on first getting the right site and second on getting the right franchisee.
Expressing his concern over the maintenance of quality standard in Indian F&B market, Sanjeev Pant, Senior Vice President, CP Foods says: "We are a strong believer in providing high quality, food safety, nutrition and great value to the end consumer. We ensure total quality and food safety throughout the supply chain as well as passing on the benefits of great value and savings to the end consumer. Our business model is the small foot print format e.g. takeaway counters with limited seating and kiosk formats as compared to other players in the industry and we keep our outlets very close to where our consumer's live and work, thus, providing a great deal of convenience in their everyday lives."
Food for thought
Recently, the central food regulator had ordered testing of instant noodles, pasta and macaroni brands of many companies while the Food Safety and Standards Authority of India (FSSAI) asked all state food regulators to 'recall, remove and destroy' all the adulterated fast food products from the market. Those products that could not pass through the quality check tests have raised serious health concerns among one and all.
Growth forecast
Vaango, a homegrown South Indian QSR brand owned by Devyani International Limited is now ready to enter the B towns like Gwalior, Bhilai, Dehradoon, Amritsar and many more. Vaango has 27 outlets pan-India. The brand has an international ambience, graphics on walls and caricatures to attract for customers and offer them great feel with a speedy service.
Five Star Chicken is one of the most popular brands in Asia with presence in nine countries with more than 7000 outlets in Thailand, Myanmar, Cambodia, Vietnam, Laos, Malaysia, China and Bangladesh. In India, the brand launched its first outlet in November 2012 in Bangalore and has grown rapidly in South India. CP Foods in India has 275 Five Star Chicken stores in Bengaluru, Chennai, Coimbatore, Mysore, Kochi, Salem, Kozhikode, Goa and Hyderabad.