According to 'Make in India Website' of the government, India's wellness market is estimated at Rs 490 billion, and wellness services alone comprise 40 per cent of the market. The AYUSH sector has an annual turnover of around Rs 120 billion and is dominated by micro, small and medium enterprises, accounting for more than 80 per cent of the enterprises, located in identifiable geographical clusters.
Commenting on the market, Kiran Joshi, Franchise Head, Dr Batra's Positive Health Clinic Pvt Ltd, says, "Today, AYUSH industry is poised at Rs 147 billion and if appropriate spotlight and thrust is given, it will grow further. This will improve the availability of skilled manpower in the traditional medicine industry, because there will be good job opportunities and prospects for career growth. If the government and other agencies, including the private sector, up the ante of entrepreneurship in the country, it will automatically promote alternative systems of medicines (AYUSH)."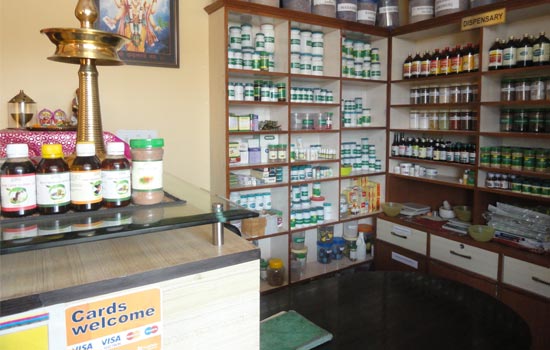 On the same lines, Gita Ramesh, Joint Managing Director, Kairali Ayurvedic Group, which manufactures and retails Ayurveda products and operates Ayurveda spa/massage centres, is also upbeat about the market.  She says: "Ayurvedic market is growing at a very steady rate, and also the encouragement from ministry is growing strong and it's being highlighted."
On the growing industry,  Dr Baldeep Kour- Founder and Chief Ayurveda Consultant of Deep Ayurveda, shares, "As per study jointly conducted by industry body Federation of Indian Chambers of Commerce and Industry (FICCI) and global consulting firm – PricewaterhouseCoopers (PwC) in 2013, of the entire wellness industry and beauty care would continue to dominate with almost 50 per cent (about Rs 49,000 crore), followed by alternate therapy like panchkarma , yoga, naturopathy (about Rs 21,000 crore) and health and wellness food and beverages at about Rs 27,000 crore. The demand for AYUSH and herbal products is surging in India and abroad. Indian systems of medicine particularly ayurveda, panchkarma and yoga are widely recognised for their holistic approach to health and capability for meeting emerging health challenges. These systems are playing an important role in achieving the national health outcome goals of reducing Maternal Mortality Rate (MMR), Infant Mortality Rate (IMR), malnutrition, anemia. Thus, investors and corporate houses are also increasingly investing in wellness sector."
Government initiatives favouring AYUSH sector
The extent of the present NDA government's interest in promoting indigenous practices can be gauged from the fact that it has made a separate AYUSH ministry in November last year for laying special focus on the industry. Earlier, AYUSH sector used to be a part of the health ministry. This new ministry will focus on upgradation of AYUSH educational standards, quality control and standardisation of drugs, improving the availability of medicinal plant material, research and development and awareness generation about the efficacy of the system domestically and internationally.
Besides this, the government is planning to open AIIMS like institutes for Ayurveda. It has already approved for establishment of an All India Institute of Ayurveda at Sarita Vihar, New Delhi, for imparting education in the field of Ayurveda at M.D. and Ph.D level.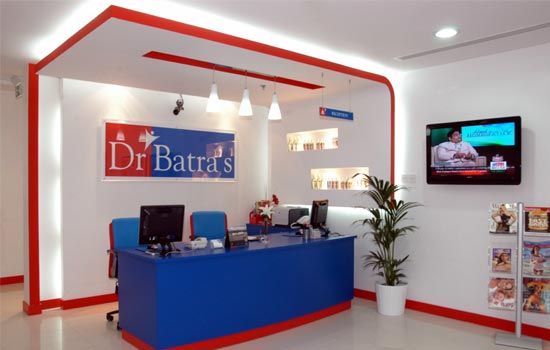 Prime Minister Narendra Modi, who is known to start his day with a Yoga session, already has his way as the United Nations declared June 21 as 'International Day of Yoga' on his call. This will create awareness about Yoga and will offer many opportunities for the whole AYUSH industry across the globe.
"The new thrust on preserving and promoting AYUSH is expected to lead to a huge boom in the traditional medicine sector. That the government recently elevated the erstwhile department of AYUSH to a full-fledged ministry is a welcome move — an idea whose time had come. This will not only help increase the global and local footprint of the traditional systems of healthcare, but also duly recognise that our villages have been the repositories of our rich Ayurvedic heritage. National AYUSH Mission will also promote cost-effective AYUSH services, strengthen the education system and facilitate availability of quality AYUSH medicines," feels Joshi.
Gita Ramesh, adds: "With the positive mention of Ayurveda in Narendra Modi ji's speeches and the simultaneous action in the ministry, we are hoping for a substantial increment in terms of budget allocated to AYUSH and all the relevant ministries and departments to promote India as the land of Ayurveda, with a strong focus on research and cementing Ayurveda's credibility globally. Also, the focus should be on increasing international arrivals in terms of medical tourism through alternative therapies like Ayurveda."
Booming AYUSH players
While the government has gone out all out to support and encourage the traditional Indian forms of physical, mental and spiritual practices, on the other side, Indian companies in this sector like Patanjali Yogpith, Dr Batra's and many others have already set the market abuzz.
According to recent reports, Baba Ramdev's Patanjali Ayurved, the company that manufactures the products is expected to clock a turnover of Rs 2,000 crore in the current fiscal. For fiscal 2014, it clocked a turnover of about Rs 1,200 crore, up from about Rs 850 crore a year earlier and Rs 450 crore in fiscal 2012.
"We have 17,000 Patanjali Swadeshi Kendra and Patanjali Ayurvedic Chikitsalaya in different villages, tehsils, districts and cities across India. Of the total count, 5,000 of them are franchisee-run centres. We aim to reach more than one lakh locations in the near future," states Pankaj, Department Head, India, Swadeshi Vibhag.
Likewise, Dr Batra's Positive Health Clinic Pvt Ltd, a big name in Homeopathy, has risen from a single clinic to over 172 clinics across 90 cities in India, the UAE and the UK. "We plan to open 100 franchise clinics by 2016-17 in tier II, III and IV cities," says Kiran Joshi.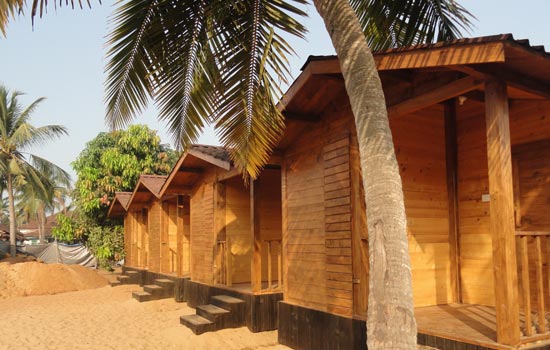 Other than this, several other new AYUSH players are entering the sector and those already in the market are expanding their ventures and pumping in more investment in view of present industry scenario in the country.   
Profitable biz opportunity
Franchise model is now preferred by many players in AYUSH sector to expand their footprint and creating plethora of opportunities for prospective investors.
"If you talk of Patanjali, people are coming forward to be its franchisees because besides getting a hassle-free employment, they are also feeling satisfied internally by curing people's diseases and taking India's rich and old practices to the masses. Also, they need not cheat customers or tall talk about products because everybody knows about the benefits of the age-old Ayurveda," Pankaj of Department Head – Swadeshi Vibhag.
On providing opportunities via franchise mode to the entrepreneurs, Kiran Joshi, says, "Business models are being created for people with low disposable income, coupled with the use of technology. This will ensure that AYUSH reaches out to the remotest corner of the country and also provide exciting opportunities for players who are willing to invest and grow in the sunrise wellness industry — for the good of everyone's health and the country's health too."
Dr Baldeep Kour, adds, "In order to expand, Deep Ayurveda is looking for business partners all across the major cities of country who believe in our vision and want to become 'Partners in Progress.'" In order to maintain this rapid pace of growth and to become powerful national chain in Ayurveda wellness clinic, we have decided to partner progressive and modern entrepreneurs across the country through a franchise programme. The objective is to fuel growth by leveraging the synergies between the treatment protocol expertise of Deep Ayurveda and the entrepreneurial spirit and effort of the select entrepreneurs."
Making way out of stumbling blocks
Within the AYUSH sector, the major challenge is the lack of trained people, AYUSH institutes and multi-speciality hospitals in India. To conquer this challenging situation, experts feel that industry and the government have to work on various arenas to make a way out of stumbling blocks.
"The primary challenge for Ayurvedic and homeopathic medicines is that there are no major, multi-speciality hospitals and round-the-clock doctors available to recommend the right treatment. Whereas in regard with franchise business model, finding the right partner to represent your brand in tier- II, III markets is a big challenge. People want to associate with the brand but do not understand the brand values which they have to adhere to or replicate once they become a partner.  To overcome this challenge, we have stringent selection criteria on which the franchisees are evaluated. Also, most of our franchise partners are referred by our existing partners who understand our brand value," shares Kiran Joshi.
The way forward
AYUSH industry is expected to grow at a double digit growth as Indians prefer to treat themselves via effective therapeutic ways that does not involve any side effects. In fact, Government of India is also supporting this sector to encourage employability and boost medical tourism which will further act a catalyst in giving a push to the Indian economy and will offer business opportunities to prospective franchisees across India.
Franchise facts
| | | | | | | |
| --- | --- | --- | --- | --- | --- | --- |
| Brands | Area (sq ft) | Investment (Rs) | RoI (%) | Breakeven           | Total centres                  | Expansion plans |
| Patanjali Ayurved | 250-750 | 70,000-10 lakh | 12-13 | 6 months | 17,000 | Reach 1 lakh locations |
| Dr Batra's Positive Health Clinic Pvt Ltd. | 400-600 | 20-25 lakh | 6-7 | 2-3 months | 188 | 100 centres by 2016-17 |
| Kairali Ayurvedic Group | 1800- 2000 | Starts from 40 lakh | 34 | - | 35 | 12 more |
| Deep Ayurveda | 1000-1500 | 10-12 lakh | 60-70 | within year | 3 | 20 centres by end of this fiscal |