Digital marketing is becoming a priority for businesses in today's world. It helps your business reach the right audience in the required time frame. It is one of those marketing areas which changes fast or rather very fast. One day your website is high on the chart and performing pretty well on search engines and next day, it is flat on your back with lesser traffic and sinking conversion rates.
As a business owner and an entrepreneur, your job is to keep your business revenue up and making the business afloat right. You are not expected to know everything about digital marketing, but you should know few things to run it well. The arena of digital marketing is quite big and it is very difficult to know all the aspects of it. There is no quick fix in digital marketing, but still, here is what you should understand as a business owner to run your digital strategies well.
We get you 5 important things that you should know about the state of digital marketing.
Be a marathon runner
The arena of digital marketing is quite vast and ever evolving. Every morning you wake up and find the landscape has changed a bit, therefore, it is imperative for businesses to adopt the latest trends and constantly update their knowledge about this domain. In order to make your business perform well in the digital space, you need to be a marathon runner, constantly learning and adopting new trends and methods. 
It is a game of people + technology
Having the right talent is very important. It is a fast-paced industry, therefore, you need people who can move with the speed of the industry. You need people who are both willing and wanting to adapt to new trends and technology.
Therefore, make sure you choose your agency and partner carefully. Right agencies can prove to be a blessing for your business. To make the right choice, experiment with a few and make a mix of in-house team and outsourced agency who are constantly working towards building your brand.
Understanding every business is different
Every business is different, applying or copying another brand's strategy will never lead you anywhere. It is important to be original and unique. Strategies that worked for others might not work well for your business. Build a unique tribe of 200 followers who love your product and let them build another 1000, using the right strategy will help your brand grow exponentially. 
PPC-It doesn't give you overnight success
When your partner or agency recommends paid-marketing, don't take it in a wrong way. In order to build and reach out to the right audience you might have to opt for this method. A good PPC works wonders if it is consistent and date driven.
Also, remember taking the paid service doesn't give you instant results. Your agency or partner will need some time to give you the ROI; give them proper time and be assured of the results as it is a sensible medium and useful in the long run.  
Experiment is the key
Experiment, Experiment, Experiment! I would run a campaign for a week, in fact, a few times a week. It is important to keep the duration of the campaign in mind; the same people can react in a different way in the morning, evening and night – the idea is to reach out to your TG at different times. The best part is that digital allows you that reach through various platforms, try it all.
The magic is in the details, as Walt Disney said. 
About Avijit Arya: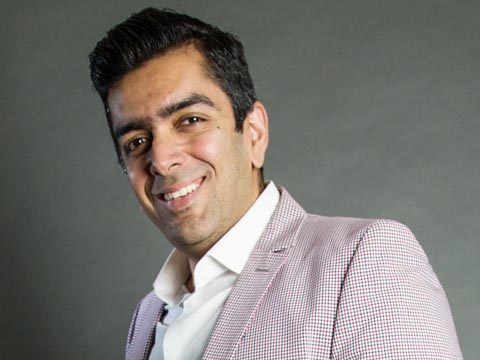 Avijit is the Chief Mogul of Internet Moguls, a digital marketing agency for hotels and travel industry. The company works closely with the CFO of hotels who are looking for revenue partners and the Moguls are known to drive revenue through strategic digital marketing tools, technology integration, and revenue channels. 
Follow him on LinkedIn