What is trending in burger industry?
The burger market has been recently upgraded to an all new different level. It has become a separate industry in itself. Let us browse through the trends that are penetrating the burger industry and boosting the franchisors.
By
Rashi Mathur, TFW Bureau
Feature Writer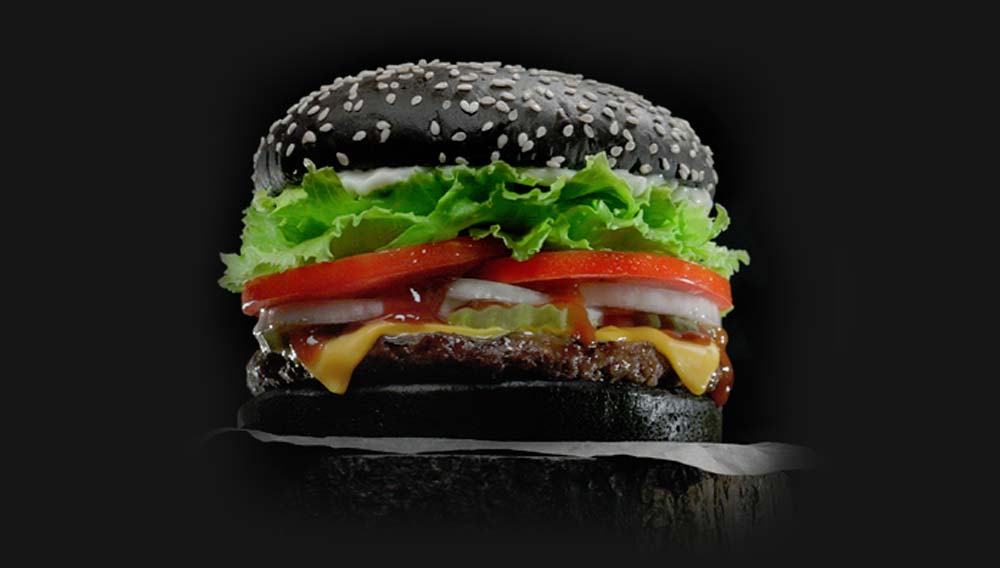 Every F&B brand introduces innovation in its offering to enhance its business and increase footfall. This is highly important as customers demand novel experiences and are keen on trying something new. So, once a concept is introduced in market, how does one spread it across? Here is where franchising comes into play. Franchising is all about carrying forward the consistency and helping in delivering the same customer experience across all outlets of the brand.
The combined F&B service market is worth INR 204,438 crore, growing at compound annual growth rate (CAGR) of 23-24% and is expected to touch INR 380,000 crore by 2017. According to FICCI Report 2015, Quick Service Restaurants (QSR) and casual dining are the two most popular formats that form 45% and 32% of the overall market respectively. Burgers dominate a large portion of QSR segment. Let us explore how franchisors are increasing the size of their bite in burger market.
Black burgers at national and international front
One of the leading hamburger chains of the world, Burger King is a US based brand. The system operates more than 14,000 locations in approximately 100 countries and US territories. Almost 100% of Burger King restaurants are owned and operated by independent franchisees. The brand had introduced black burgers in Japan last year. Recently it announced the launch of black burgers in the UK. The black burger is a part of the limited edition Burger King Halloween line up that will be available at participating restaurants nationwide until 31st October, 2015. Commenting on this growing trend, Matthew Bresnahan, Marketing Director, Northern Europe, Middle East, & Africa says, "The introduction of the black burger in Japan created a lot of excitement for Burger King fans, with many people in UK, interested in trying the burger. We love creating new and innovative experiences for our guests and we felt that Halloween was the perfect occasion to satisfy this demand."
South African brand, Barcelos introduced black burgers in India in May, 2015. Sharing a word on the influence casted upon the market by these exquisite burgers, Rohit Malhotra, Head of operations, Barcelos says, "Black burger has changed the dynamics of business. Sales have shot up. People are coming just to experience the product. We have seen a lot of tourists who have stepped in just to have a taste of this product. This apparently has affected the sale of other items as well in the menu with the overall impacted footfall."
Introducing healthy options
Burger was introduced in Indian market almost two decades ago, which is not a very long time for such a vast country. However what was considered a snack or a junk item initially has now become a complete meal. The brands have started to serve healthy variants of burgers. There are gourmet burgers and burgers with different bread options. The brands are catching up international market trend. Malhotra of Barcelos says, "Burgers in India come in local or regional flavours. International brands to domestic players, all are coming up with flavours to satisfy the local palates. Internationally giant burger and steak burger are in trend."
Customisation for Indian appetite
The Indian palate is unique. Indians seek Indian flavours in international cuisines. Sana Chopra, Executive Director, Carl's Jr. India says, "We have done extensive research and development and come up with a menu that caters to guests who are biased to Indian flavors as well as non-India flavors. On one side we have a Chargrilled Tandoori Pepper Chicken Filet Burger or a Chargrilled Paneer Tikka Burger, which are spicy and have very authentic Indian flavors, on the other side we have a Mango Jalapeño Pepper Chicken Filet Burger which is a new product not just in any burger restaurant in India but also for Carl's Jr. globally."