Smart franchisees convert visitors to buyers
The success of any business depends upon its customer base and their satisfaction. As a franchisee you need to make your customers happy to have a long term relation with them. Here are a few tips to serve your customers in a better way.
By
Abha Garyali
Sub Editor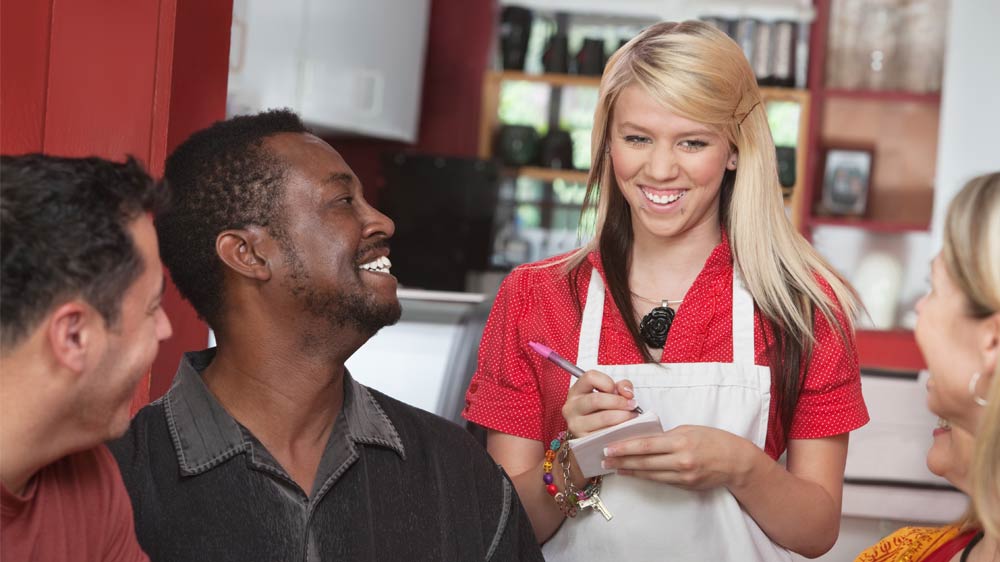 In spite of having a great franchise concept and a well furnished outlet, many franchisees have tasted failure. What can be the cause of failure when the franchisee had followed all the guidelines by his successful franchisor? One of the major reasons for his failure can be attributed to his weakness in customer or client handling. The easiest and most practical way to become a successful franchisee is to understand the importance of having a wide customer base. The franchisee should always strive for excellence in increasing customer satisfaction and for driving sales.
Turning visitors to buyers
Entrepreneurs need to spend a lot of time and effort in searching out the ways to generate and maintain traffic to their franchised outlets. The task is not complete here. In fact, it begins once you have prepared a strategy. Along with generating footfalls you also need to convert the visitors to your store into potential buyers. Now one might wonder how you to push anyone to buy. Rather than pushing someone to buy you have to create a customer friendly atmosphere in your store so that the visitor automatically becomes a buyer. The following can be of great help:
To be enterprising and active: Maximum clients/customers get impressed with quick and efficient service from the staff of the outlet. Sometimes it may happen that the client suffers from a minor problem due to the product/service provided. At such times it is the franchisee's duty to take quick action and provide immediate services to his clients. Trust can be built more easily when a problem is solved quicker and without any grudges on the part of the franchisee. Each customer wants to feel like they are the most important person on your list.
Develop communicative skills: As a franchisee, the entrepreneur needs to have excellent communication skills in him and encourage the same in his staff. It should be remembered that communication binds the relationship between the service provider and his clients. Therefore maintaining friendly relations, not only during the sale but post sales as well is recommended for making a good reputation of your business.
Always on the call: As mentioned above, the work of a franchisee does not end with selling the product or providing services. It is noteworthy that to keep customers intact it is essential to be always available for providing after-sales services. This service will help the consumers build more trust on your business.
Service with a smile: Friendliness is a quality that is required in all situations. Similarly this is a prerequisite of becoming a successful franchisee. Customers of all age-groups feel happier if they are attended to by pleasant and friendly staff. Great salespeople seem to spread their positive attitude around. This keeps your clients coming back to you.
Serve the needs of the clients: Most of the franchisees forget that their main aim should be to serve and fulfill the needs of their customers. Before making your profits, try to handle the customer according to his needs. Asking pointed questions and discovering the client's expectations should be the main focus. This can make you better informed to address the unique needs of the customers.
Follow up: Do not just call and be nice to your clients during the service period, try to maintain a contact with them. It is imperative to follow up with your clients to make them visit again. With the modern ways of communicating through e-mails, social websites etc, it has become easier to initiate and maintain contact. When you consistently follow up after sales, you show customers that you are there for them even when they are not buying. Moreover this can remind your customers of your excellent product/ services and they come back for more purchases in the future.
Proper attention to all clients: As a franchisee it should be remembered to give all your clients equal attention. If any client has become a regular patron to your outlet, never take him/her for granted. Give as much attention to him as you do to your new customers.
Most of the franchisees consider that they are well aware of these pointers. But in the daily hassles of running the business, most often these small things are forgotten. If you are an experienced or even an aspiring franchisee, these factors can be very educative for you.
Related: Employ social networking with care