Robotics: A Hi-Tech Franchise Biz
Utilisation of robotic products is rapidly catching up, offering a fertile ground to enter the arena of robotic businesses. Franchising is further adding to the popularity of this hi-tech industry. Read on to know more...
By
Ramanjit Kaur
Feature Writer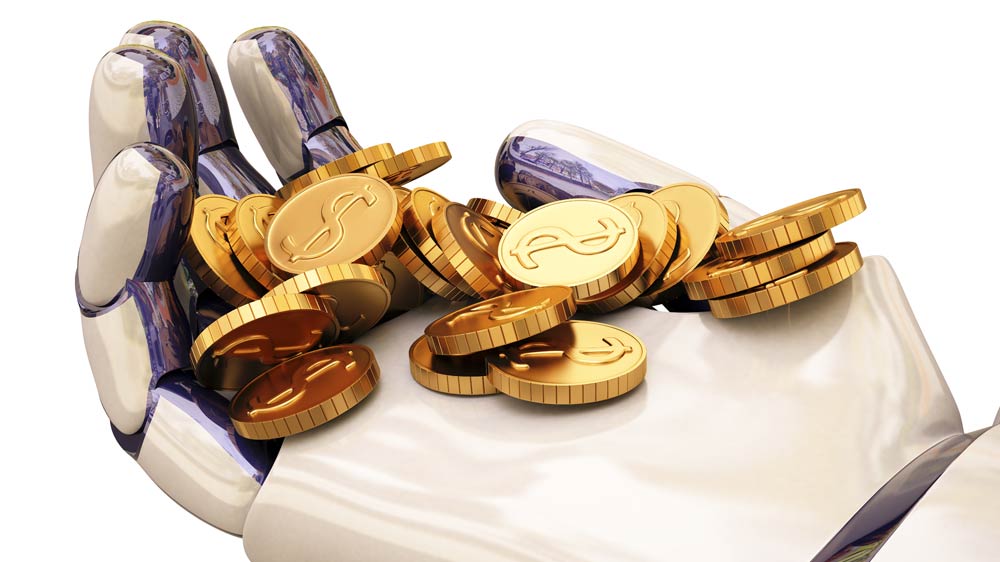 In a technology driven era, robotic retailing is gaining great momentum by drawing attention from wide spectrum of industries such as defence and surveillance, movies, hospitality, education and many more. These industries are making full use of this highly efficient technology for day-to-day domestic activities, industrial applications, and educational purposes. Yet the automation and robotics are yet to emerge as a lucrative franchise business opportunity in India, though robotics business across the globe has always been a money-spinning prospect with industrial robots having the biggest share in the manufacturing world.
Growing as a promising industry
In India, robotic manufacturing and retailing businesses is gearing up and have started marking their presence felt in a big way. There are significant players in the industry like automation and robotics manufacturing-Precision Automation and Robotics India, Gridbots, India Robotics and Automation, Hitech Robotic Systemz, J Robotics Technologies, TRI Technosolutions, ABB, Rockwell, Kuka Robotics, Motoman, and Hyundai Robotics and so on. Though these companies are in the business of robotics for years now but very few have opted for the franchise model to expand their brands.
The industry is speculated to witness a rise in the demands for both industrial and service robotic products. Thus, it is going to provide a complete new sphere of franchise business trends for the entrepreneurs today. As for the career growth, the industry also has great job opportunities.
Franchising, the way forward
Franchising considered as the best mode to expand the presence of a brand as it combines the experience and expertise of the franchisor and financial capability along with enthusiastic approach of the aspiring entrepreneur. Expansion of a business at the national level usually proves to be a cumbersome and expensive task. However, franchising makes it easier for both parties to fulfill their respective objectives. As Pulkit Gaur, Founder and CTO, Gridbots Technologies Pvt. Ltd states, "We have taken the franchise route because we have always believed in 'Together we can do better'. We are a company which was incubated by CIIE (Centre for Innovation Incubation and Entrepreneurship), therefore the infrastructure facilities, financial resources were always short at our disposal. But when we decided to roll out robots for retailing and imparts education of robotics; we needed a team of likeminded people who are sound both in academic as well as financial spectrums."
Franchise business is best suited for
As the business is highly technical and requires great expertise and strong financial background, therefore like mindedness in academics and financial spectrum are pivotal. If you are interested in this unique business opportunity, all you need to do is to invest an amount that may range from Rs 10 lakh to 15 lakh. Besides this, you should have a minimum of 1250 sq. ft of office space (carpet area) at a semi-commercial location. Good business contacts in the industry and academia can be an added advantage for the franchisees.
Benefits of taking up a robotic franchise
Once you have taken this franchise business opportunity, you will realise the major benefits of it. Franchising allows the franchisees to leverage all the required support and hand holding, that is necessary during the initial phases of the business. Some of the companies who are into franchising also work on revenue sharing model, where franchisors assist their franchisees open a company signature store.
Associating yourself with a company like GridBots will relieve you from the entire technical burden, as the company provides you with well trained robotic engineers and business development managers. As Gaur said that their franchisees with the support of robo engineers, business development managers take care of the business interests of the company and of course their own in the following ways:
Over the counter sales of robotic products
Conducting workshops at the robostores for the students
Set up Roblabs in the schools in the assigned territories.
Besides the recruitment and training of the franchisee's staff, the company officials make regular visits at the franchised outlets to ensure smooth functioning of the franchise business company. The company also arranges lectures and workshops in schools and colleges for setting-up of Robolabs.
Conclusion
In short, it is expected that the industry will grow many folds in the coming years considering the immense potential in the Indian market. Robotics products are the need of the hour and franchising as a convenient mode of expansion will help the aspirants nurture their dreams in less time.
Related: Guiding for professional success