Lucrative profits in Luxury franchise
Luxury is a term frequently used by the luxury brand owners to signify high-end expensive products and services. Indian luxury industry is expected to grow at an annual rate of 25 per cent with large number of luxury brands opting for franchise route for
By
Ramanjit Kaur
Feature Writer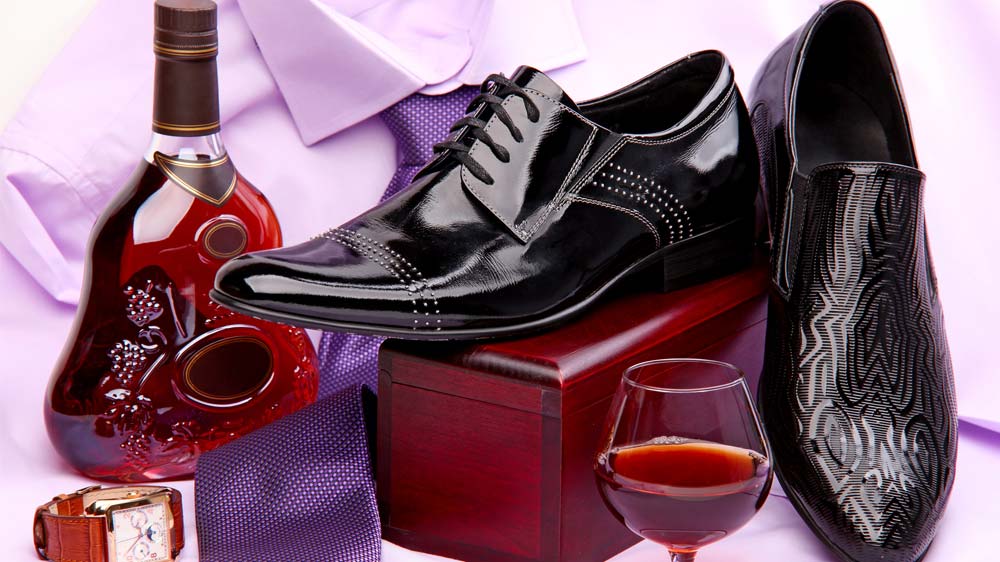 Yesterday's luxury is no more a luxury today rather it has become a necessity. Burgeoning economy, increasing urbanisation and changing lifestyle has given an unparallel boost to luxury industry in India. There were times when luxury goods and services were associated with the aristocratic elite section of the society as the middle class people could not afford it. However, with the improving incomes of the multi-tiered middle class of India, people have started looking for great comfort and extravagant living which is now viewed as a signal of status and wealth.
According to Shubhranshu Pani, Managing Director, Retail Services, Jones Lang LaSalle India, "The current demand for luxury brands will reach its most favorable proportions only in five years or so."
Luxury market in India
With more and more people coming into the consumption curve, the growth of luxury market in India between 2015 and 2020 will become even larger. It is speculated to be figured amongst the top five markets for luxury in the world by 2025. The reason for the rising luxury consumption includes:
Expanding elite section of the society: Elite section of the society has always been the main focus of all the luxury brands of the world. This section is divided into four sub sections namely the arrived, who comprises of the new members of the elite section and the main target of the companies; the climbers, who wants to project a lifestyle of rich affluent class; the actualized ascetic includes the self made businessmen, professional and lastly the laggards, which comprises of the youth of India who are in business or work as office executives.
Consumer awareness: Influence of the media in creating brand awareness among the consumers. Besides this, the widespread usage of social networking websites has created peer and reference groups for aspiring consumers.
Middle class's aspirations: Better opportunities, improving income levels and changing mindset of the multi-tiered middle class who aspires to leap into the higher strata of society
Rising economy: The economy of India is considered as one of the fastest growing economies of the world. It is propelled by the increasing purchasing powers of the consumers and the liberalisation policies which are boosting demands and trade volumes as well.
Changing lifestyle: Rising urbanisation, emergence of malls, high incomes and nuclear families are contributing to the changing lifestyles of the Indian consumers.
Today, around nine million households are targeted for luxury or near luxury consumption, of which nearly 42 per cent of wealthy households of India live in Delhi and Mumbai. As Saumya M Sharma, Chief Franchise Development Officer, 3 Palms Hotels and Resorts says, "India seems as one of the most lucrative markets with the rising demand for luxury space and is an attractive market for the franchisors who are looking to expand the presence of their luxury brands worldwide."
Franchising: the preferred route for expansion
As the luxury market in India is poised for growth, the industry offers immense franchise opportunities to the aspirants who want to be a part of this luxury market. Franchise model has helped the industry in fueling the growth of luxury sector in India.
Versace, Corneliani, Cadini (franchisee tie-ups with Blue Clothing Company),
Brioni (an Italian menswear brand entered India via franchise agreement with Badasaab Designs)
TSG International (The Sachdev Group) retails various international luxury retails labels like Alexander McQueen, Halston Heritage and Stella McCartney through its franchise venture named Kitsch
Gucci (entered India via franchise agreement with Murjani Group that recently terminated). Murjani Group also brought in brands like Jimmy Choo, La Perla, Tommy Hilfiger and Tumi
Valentino (entered India through franchise agreement between Mafatlal Luxury and Marzotta Group)
Ed Hardy, Christian Audigier and a Spanish designer label, Adolfo Dominguez (AD) were introduced in India by Wadhawan Lifestyle Retail Private Limited (WLRPL) via Master Franchise agreement
Triumph, a Germany based exotic intimate apparel wear for women entered in India in 2002 via franchising
Brandhouse Retail, holds exclusive India franchise for international luxury brands like Alfred Dunhill and Escada
Giorgio Armani and Dolce & Gabbana (entered the country by signing a joint venture agreement with DLF)
Hogo Boss, Salvatore Ferragamo
Hotels and restaurants like 3 Palms Hotels and Resorts, Hyatt Hotel (which has entered India through franchising but do not sub franchise further), Best Western, Choice Hotels, Starwood Hotels, Ruby Tuesday, and many more.
Target consumers
Luxury market is one of the most diverse and exciting market with a dazzling array of luxury products and services, be it luxury homes, hotels, vehicles and fitness clubs or high-end fashion apparels, watches, bags, fragrances, premium footwear, jewellery, cosmetics, undergarments and so on. Luxury consumption, once targeted only to the elite section of the society is now moving from affluent classes to affluent masses and youths. With the paradigm shift in consumerism, various national and international luxury brands have now started targeting the other creamy layer of the society as well.
Preferred location
Keeping in mind the increasing demands for luxury products and services, the players of the industry are eyeing the five star hotel spaces or the iconic shopping destinations with malls like Emporio and Palladium that houses 74 International luxury brands and 65 high-end brands respectively. Besides these, international airports are the hot destination of the luxury brands for opening the franchise EBOs. For instance, Versace, an Italian fashion house whose franchise is with Blue Clothing Company (BCC) has recently launched Versace Home-line standalone outlet at IGI, New Delhi. On the other hand, brands like Triumph is now offering extensive franchise opportunity across tier I, II and III cities across India.
Whereas when it comes to luxury hotels, the companies are now aggressively looking at the tier II and III cities to cash in on the untapped luxury segment of those locations.
Investment requisites and area specification
As the cost of the luxury products and services run into lakhs the potential franchisee of the luxury products and services needs to be financial sound to join hands with the luxury providers. However, the investment and area requirements vary from company to company, for example, Triumph requires an investment of Rs 1.5- two million with an area of 400-700 sq.ft to launch the franchise outlet whereas 3 Palms Hotels & Resorts looks for an investment of Rs 85 lakh to one crore per room.
Although, there are many luxury brands who still do not sub franchise further in India, They have entered India through the Master Franchise route but are not offering sub franchises. When asked Abhinav Zutshi, Business Head - International Brands, Wadhawan Lifestyle Retail Private Limited the reasons for not sub franchising the international brands further in India, he said, "WLRPL is committed to provide world class shopping experience to the elite Indian consumers. The company exclusively operates the brand Ed Hardy in India to provide its customers a uniform brand experience across its stores. We believe that this is essential to maintain the brand identity." He also shared that the company is open to sub franchising subject depending upon the availability of good spaces and committed partners.
Outlook for future
Expanding through franchise model is always considered as a wise option and is the most preferred tool that is being utilised world over by the various luxury brands to enter new markets. Wherein the local knowledge and expertise of the franchise partner help the brands to build and penetrate the market more efficiently and effectively. As Zutshi says, "We took the franchise route to provide lifestyle choices to the Indian consumer by introducing global high-end fashion in the premium to super premium category, luxury and mass premium brands. With this vision, WLRPL introduced the cult brands - Ed Hardy and Christian Audigier in India." He further added that recently, the company has signed a Master Franchise agreement with a Spanish designer label, Adolfo Dominguez (AD) to expand the brand in India to cater to the rising needs and demands of the consumers.
Today, it is not just the elite class of the nation who enjoys the lavishing lifestyle but also the upper strata of the middle class and the youth who have started treating themselves to the most splurge-worthy items. In short, a country where consumption of luxury products and services is viewed as a signal of status and wealth, the growth of luxury sector is inevitable.
Related: Routing Profits the Ethnic Style

Copyright © 2009 - 2016 Franchise India Holdings Ltd.
The information contained herein is of generic nature only, and Franchise India is not, by means of this website or any part thereof, rendering professional advice or services. Before making any decision or taking any action that might affect your finances or business, you should consult a qualified professional advisor. Your use of this website or any of its pages or links given, is at your own risk and you assume full responsibility and risk of loss resulting from your usage. With respect to use of the website, kindly visit www.franchiseindia.com/terms.
X
Tell us what you think!