Invest in Desi labels in women wear
In women's wear it is a sure thing that 'Desi' labels are outsmarting the 'Videshi' ones in the Indian market. Recently, we have seen a tremendous growth of local or home grown brands. These brands have truly understood the pulse of Indian women
By
Ekta Sharma Verma, TFW Bureau
Sr. Sub-editor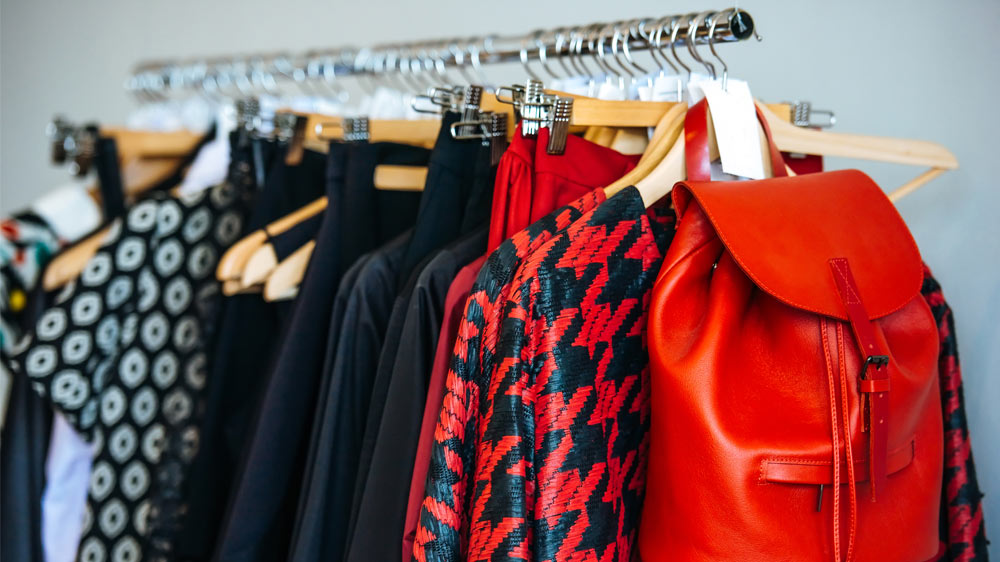 Brands like BIBA, W, TRENDY DIVVA, ANOKHI, Fabindia, Cotton Curio and many more like these have proved that passion is all that takes to leave behind the foreign brand in our own land. These brands have known the pulse of the trend savvy generation and moved ahead in terms of business and fame. Women's segments have been the top-selling always and most brands actively focus on the changing trends and designs to stay ahead in the race. Chhabra 555 that has 41 franchisee run stores is also an example for acceptance of homegrown brand amidst many foreign labels. Asheeta Chhabra, Director, Chhabra Triple Five Fashions Pvt Ltd comments: "In the international brand-sphere, women wear is no behind but it has been witnessed that it is not gaining mainstay as compared to the men's wear. The burgeoning craze for the personalised garment among metro-sexual men has taken the Private Label Brands to the international markets while the women wear are still struggling to get the space that is dominated by the menswear. The buying principle of men has changed completely; they are equally caught by the shopping spree which has led men market to go global."
Indian women are actually opting for modern retail format helping boost sales for branded clothing. Women's wear is getting faster and much larger acceptance owing to an increase in disposable income and more women joining the workforce. Over the past few years, the Indian women's wear market has been growing at a rapid pace. Earlier, the market was cluttered with lots of unorganised names and players. Now, we see the market getting more organized and the players have a better range to offer to its female patrons. For TRENDY DIVVA, Indian women's wear market is very boutique specific and everyone wants to adorn a unique outfit, be it a workplace or a family wedding. So, customers are attracted more towards the private label brands which manufacture limited edition for one particular style as it provides them uniqueness.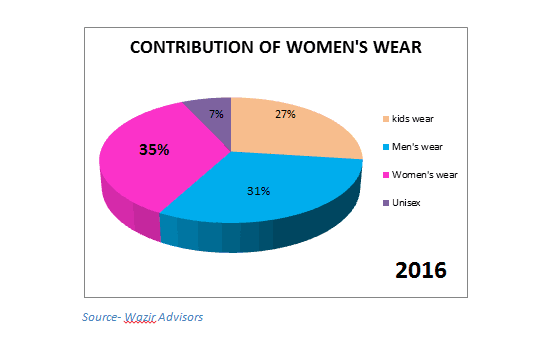 Another example of a very successful homegrown brand is BIBA, a synonym for pretty women in Punjabi, is literally a home grown ethnic wear brand, started by Meena Bindra from her house in Bombay with a partly sum of eight thousand, way back in 1988. Soon, the brand started spreading its wings in and around the city as the product's styling and beautiful hand block prints started getting fantastic response from the local communities, including many filmstars as well. The retail revolution in the country gave the brand the desired recognition and an opportunity to grow across the country. Siddharth Bindra, MD, BIBA comments: "Yes, Indian home grown brands have a better understanding of the Indian women's mindset and choices. For any brand to succeed, a clear positioning in the market is vital."
As per Technopak, Ethnic wear was initially a category that was largely restricted to the older age segment. However, it is now finding acceptance even among younger consumers, especially women. The young college going girl teams her Indian kurta with either a pair of denims or leggings that represent a fusion of ethnic wear with western wear. This has led to brands focusing on ethnic fusion wear product offerings, in western styles and prints, in order to capture the opportunity. With an interesting interplay of wovens and knits, these brands have completely redefined ethnic wear for younger consumers. With many physical brands setting up online stores and others selling through online portals, customers who do not have access to physical stores can purchase the brands online. Though there are issues that need to be ironed out before the online space emerges as one of the preferred shopping destination for ethnic wear, many ethnic wear brands have started to think of their online presence as a viable sales channel rather than just a website. As different channels continue to emerge and evolve in the ethnic wear market, the growth of brands will be largely dependent on their ability to differentiate themselves across product and service offerings.
Better understanding of the local market
On the homegrown Indian women wear brands excelling and fast chasing the trends, Akhil Jain, Creative Director, MADAME quips: "One of the reasons can be better understanding on the local market, where multiple attires and options exist from western wear to Indian wear to regional options. Another reason can be better fit understanding." A report by RNCOS, "Indian WOMEN WEAR MARKET Forecast to 2015", says that ethnic women wear, which primarily comprises of sarees, salwar kameez, and kurtis is one of the fastest growing segments in the Indian apparel market. In 2011, the women's ethnic wear market stood at INR 363 Billion and is projected to grow at 10% during 2012-2015. The salwar-kameez still remains the mainstay of the Indian woman's wardrobe and designers have a major chunk of their items in this segment. Designers have also tied up with national retail chains for better trade and are gaining in market share fast. Even though tailor-made account for a large share of this category, brands and retailers are seen evolving standardised sizes and are also introducing wider choice to customers in terms of fit fabric cut and design, which is fast popularising the branded segment in ethnic salwar suits category.
The women's wear market in India was valued $15.5 billion in 2013, while the men's wear market stood at $17.6 billion. However, women's wear is now growing at a compounded annual growth rate of 10 per cent and men's wear growth is a little lower at nine per cent. This will see men's wear growing to $40.3 and women's wear to $39.3 billion by 2023, a study by Technopak Advisors has said. So, it can be easily concluded that women's wear segment is surely going to ascend in the coming years and the upper hand will be of the home grown- Desi labels who have understood the Indian sentiments and preferences much better than the foreign ones.
Related: Trendy treat for Indian women