Global Glory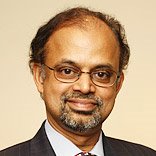 National Institute of Information Technology (NIIT) has recently achieved accolades in China for its efforts in creating world class IT professionals. G Raghavan, President, Global Individual Learning Solutions, NIIT shares the successful journey of NIIT
Ramanjit Kaur (RK): Recently, NIIT bagged five most influential Chinese awards, how does it feel?
G Raghavan (GR): For over a decade now, NIIT has been involved in creation of skilled ICT manpower in China and has trained close to a thousand students till date. These awards are recognition of our efforts to create a large number of well-trained, world-class IT professionals in line with the business needs of IT enterprises in the country.
RK: What inspired NIIT to take the franchise route? What difference have you noticed in the performance of the company after it opted for franchising?
GR: It all started with a dream, a dream to 'bring people and computers together successfully'. The way to achieve that dream was to create a talent pool of bright young minds who could empower the engines of growth of global economy. A large part of this success has been possible due to our business partners who have been a crucial element of our fabric. We launched the franchise business model in early 1980. The business partner network not only helped NIIT to expand its presence across India and reach the unreached, it also fueled the fire of entrepreneurship in the country.
RK: How is franchising contributing to the education industry?
GR: Education franchising has picked up in recent days in almost all the sectors, whether formal, informal and supplementary kinds of education. Education industry in India offers a huge potential for education entities, looking to spread their concept through franchising. With the growing acceptability and proven success of education franchising in India, there has never been a better time before, for business owners to expand their education brand through franchise route.
RK: What are the eligibility criteria for taking the franchisee of your company?
GR: NIIT has successfully built and implemented franchise models for different kinds of cities within India, and different countries, which are financially viable. It has achieved this by standardising the teaching methods and providing objective oriented course materials through its institutes to various cultures and audiences across the country. Each of the education partner is carefully selected based on the norms laid out for space, furniture, lightning, equipment and other facilities at the education centres
RK: How many franchisees do you have and in which all cities?
GR: Today NIIT's franchising network has over 12,000 centres in more than 40 countries worldwide, apart from India. Among the countries where NIIT has a major franchise presence include China, Malaysia, South Africa, Nigeria, Ghana, Sri Lanka and Vietnam.
RK: What challenges a franchisee may face in this business and how can they be overcome?
GR: There are periodic changes / up gradations in the course curriculum due to rapid changes in technology in the IT industry. The business partner is required to invest in upgrading the infrastructure as the change in curriculum or technology demands. The business partner is required to adapt to the new scenario and ensure that his centre is ready to take up the challenges.
RK: What are the company's future plans in terms of expansion through franchising?
GR: We are planning to reach out to all unrepresented areas in the coming years.
RK: Share with us any new venture which your company has entered into?
GR: NIIT Imperia, Centre for Advanced Learning offers Executive Management Education Programmes in association with Indian Institutes of Management (IIMs) at Ahmedabad, Indore, Kolkata, Lucknow, IMT Ghaziabad and IIFT Delhi. NIIT Institute of Finance Banking & Insurance (IFBI) formed by NIIT with equity participation from ICICI Bank, offers programs for individuals and corporates in banking, financial services and insurance. NIIT Uniqua, Centre for Process Excellence, addresses the demands for talent in the BPO industry. This is a part of NIIT Institute of Process Excellence, a NIIT-Genpact venture.
RK: Any advice for the young entrepreneurs?
GR: IT is one of the fastest growing industry, and NIIT as Asia's largest IT education provider facilitates its partners to achieve more than just the monetary success. One earns respect and power to change people's lives, a chance to play a role in building the future of India's youth.
Related: Mathematics of profit-making