Discount counts
Modern retailing has given way to the newer concepts like discount retailing which have captured the interest of both the consumers and the investors (franchisees). The concept offers some interesting benefits for both. Read further to know more about suc
By
Neha Parmar Thapa
Sub-Editor, The Franchising World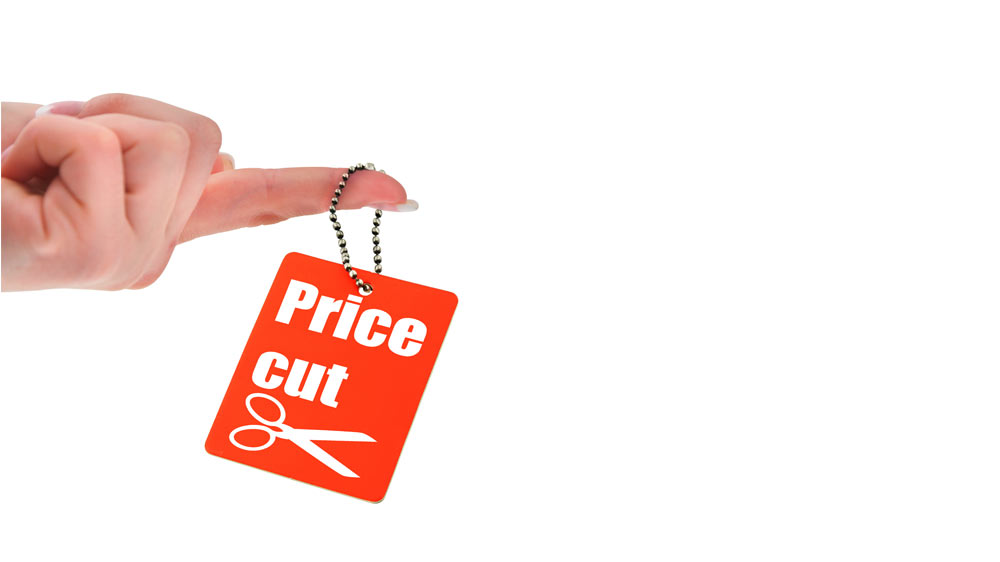 Who wouldn't love to save a penny? Every one loves discounts. Be it housewives saving a penny after a quick bargain with the shopkeepers on a purchased item or any one of us buying a piece of clothing at a lesser price than the MRP at local apparel store. But what if the discount is offered on a large variety of offerings and that too at a branded store?
The concept of discount stores is adopted from the West and has achieved great success in India over the past five years. Few of the major players who took franchise route to expand are Vishal Retail's Vishal Megamart, Arvind brand's Megamart, The Loot Store, US Dollar Store and Pocket. Talking of the importance of value retailing in India Jay Gupta, MD, The Loot Store informs, "India is very price conscious market. Mass consumers like value propositions that discount retailing offers."
Target customers
Most of the discount stores cater to the middle and upper middle class who have disposable incomes but would like to spend more smartly and would churn out the most out of the bargain. The Loot targets at lower middle class, middle class and upper middle class segments. Talking of its clientele, Gautam Sahni, Director, Nanson Overseas P Ltd, Master Franchisee for US Dollar Store (Asia Region) avers, "Whosoever has 99 rupees in his pocket is our customer. While our middle class customer would buy a non branded American shampoo from our store, the upper middle class customers would buy a branded American shampoo." The store offers 8,000 items across 11 categories. Sahni finds that the sale of its store increases by almost 10 per cent every month as in their case its more of impulse buying.
Customized value offerings
The Loot offers a discount of 25 to 60 per cent on MRP on the various brands. The discount that Megamart offers may vary from 27 to 50 per cent. US Dollar Store offers a discount of 25 per cent plus margin on its offerings.
Talking of the customization he adds, "We sell whatever sells in the particular region out of our bouquet of offerings. For example, we would sell pet feed only in tier I cities and not in tier II or tier III towns as the customers there would not demand that."
While a US Dollar Store or Vishal Megamart would sell both branded and non branded stuff, Loot Store and Pocket sell branded apparel at discounted rate through out the year.
Opportunity
The Loot Store has 150 stores presently and plans to add another 50 by March 2010. The Loot has four different formats to offer to its franchisees. The store size may vary from 2000 sq. ft. to 20,000 sq. ft. whereas, the investment required from the franchisees ranges from Rs. 2500 to 3000 per square feet. The franchisee can take up any of the four formats in tier I, II or III cities depending upon the potential of the particular city. Arvind's Megamart too offers two formats to the franchisees. One is with a store size 2000 to 6000 sq. ft. and the other having 40,000 sq. ft. area. US Dollar Store which has 86 stores pan India is opening 5-6 stores every month and is expected to take the count to 100 by March 2010.
Prospects ahead
According to McKinsey and Co. almost 40 per cent of branded apparel sales in India have achieved through discounts. Jagdeep Kapoor, Chairman & Managing Director, Samsika Marketing Consultants Pvt. Ltd. too avers, "The most attractive segment in discount retailing so far is the garment segment. However, the other sectors which might witness rise in discount retailing are the attire segments for example, shoes, belts and jewellery. This further indicates bright chances for more such formats to land.
Related: Delving deep into the different aspects of franchising at Opportunity India