Be a leader in 'factory seconds' biz
Growing acceptance among Indian consumers for surplus electronics or factory seconds has led to emergence of promising business concept with several organised retailers catering to the market demand. Read on to explore the potential of this concept and t
By
Rita G Chauhan
Sub-Editor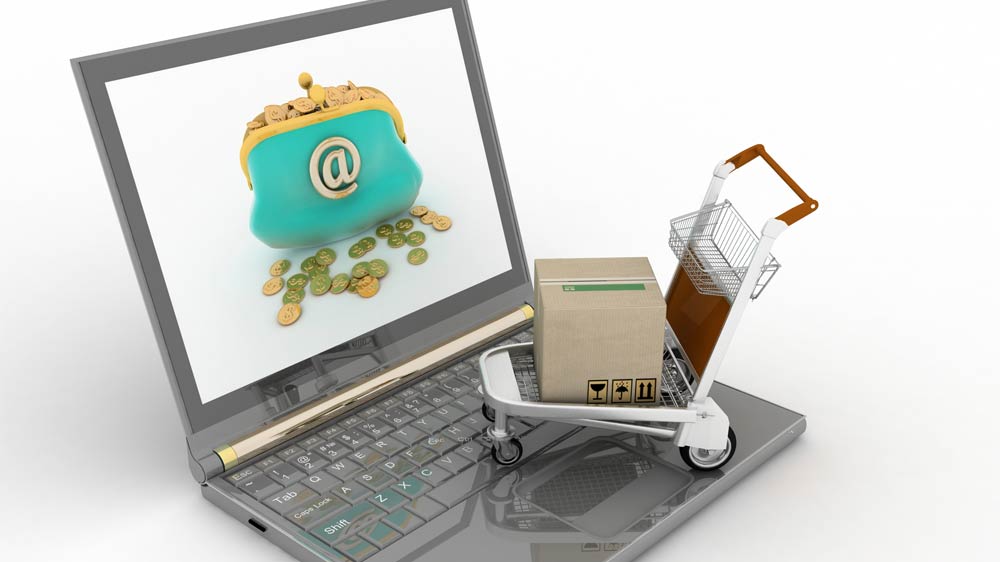 Although everyone would like to own latest and the state-of –the art consumer electronics and electrical equipments or products, but we all know that buying a product from a branded retail outlet is quite expensive and may not be affordable for all. Lately, the concept of buying factory seconds has been gaining much popularity among Indian consumers. In India, there is large-sized asprational middle class who want to have modern gadgets and look for avenues that could provide them products at pocket friendly prices without compromising the quality. They offer a mass market for such products at discounted prices. Hence, the massive scope of this emerging market for factory has attracted organsied retailers to enter this business. Moreover, several players are opting franchising for quick expansion and benefit from the growing popularity of this business concept.
What are factory seconds?
Factory seconds are the products manufactured in surplus quantity, having small packing damages, scratches but are functionally performing fine. Factory second products are in no way inferior, they have been in ex display stock, and haven't been used at all. Consumers have the advantage of the warranty for a factory second's is exactly the same as it is for a new products. These products are certified by manufacturer and are fit to be sold. Alok Mathur, Director & CEO, GOBOL, informs, "As per an estimate about 5 – 6 per cent of consumer durables, mobiles and IT industry production goes into various forms of surplus electronics, such as surplus stock, factory seconds pieces and carton-damaged material. This amounts to a whopping industry in itself worth US $ 1.5 Billion". The segment is emerging as a profitable business opportunity for retailers who source such products from manufacturers/ brands and sell them to consumers at discounted prices.
Factory seconds- a growing market
In India, the factory seconds market is growing remarkably. Price conscious Indian consumers always look for ways to save money. In order to fulfill their need for affordable quality products, many manufacturers sell their factory second products at significantly reduced prices. The growing craze for branded products among all classes of society is one of the main reasons behind the rapid growth of this market besides, other factors like economic slowdown, increased service and tax charges etc. As per an industry report, the sector is growing over 20 per cent year-on-year and there a few players who dominate organised factory seconds retail market. According to Alok Mathur from GOBOL there is lack of organised channel available in the country for selling surplus electronics. He says, "This market is extremely fragmented and dominated by unorganised players who do not invest in delivering quality customer experience".
Franchising fuels retail growth
With the entry of a number of new players, the sector is witnessing immense growth and development in organised way, especially factory seconds in apparel, electronics category etc have become quite popular. Though the concept is new, it is emerging as a lucrative business opportunity retailers and franchisors. As many of them are opting franchise business model, there are ample opportunities coming up for interested franchisees also. Mathur explains, "The concept of factory seconds is a very attractive business proposition, as it pulls customers through word of mouth and builds a dedicated customer base for the franchisees".
Key Players
There are a number of players in franchise arena who view factory seconds as lucrative market. They include brands such as GOBOL, GreenDust, Skydeelz who are looking for potential franchise partners to expand their retail footrpints in India.
GOBOL
Launched in September, 2012, GOBOL is the retail initiative of Attero Recycling Pvt. Ltd. The brand opened its first flagship store and e-commerce website this year. It aims to create a market place where surplus electronics reach right into the homes of the consumer, deliver quality customer experience across the online and offline channel. With current presence in Delhi/ NCR region, the company is now expanding its network across the country, starting with North India then to Mumbai and Bangalore. It is seeking passionate entrepreneurs with knowledge of computer and internet savvy pan India basis as its franchisees. India. An area of 600 – 1,000 sq ft, with a frontage of 15 ft and an average investment of Rs 10 - 16 lakh besides additional four lakh towards other fees are needed from franchisee's end.
GreenDust
GreenDust, a brand owned by Reverse Logistics Company Private Ltd (RLC), offers high quality, genuine, branded products after going through rigorous 50 point quality inspection process. It has more than 70 stores at present, and is looking at having 100 pan India stores by the end of this year. It will target tier III and tier IV cities for its franchise expansion.
Skydeelz
A brand of Dinghy Retails Private Limited, Skydeelz took the franchise route in 2011. The company today has expanded with 23 franchise stores and two company-owned outlets and is expanding further. To join its partner network, the franchise requires an investment of Rs 25 lakh, which would include a one-time franchise fee of Rs two lakh. In addition to investment, an area of 1,000 sq ft is also needed to store as well as display the product range.
Conclusion
As discussed, the concept of factory seconds is quite new but given the market demand it is poised for huge success in the near future. The strong growth opportunities in this sector will churn out profitable business opportunities for manufacturers, suppliers, retailers/franchisors operating in this market segment. It will also be equally lucrative proposition for those business aspirants who have the foresight to acknowledge this golden business opportunity and would like to be a part of franchisee network of such retailers.