35 point checklist before you start a Franchise Business
Vital points every prospective franchisee should know in order to make an informed decision in regards to the franchise they are planning to sign up.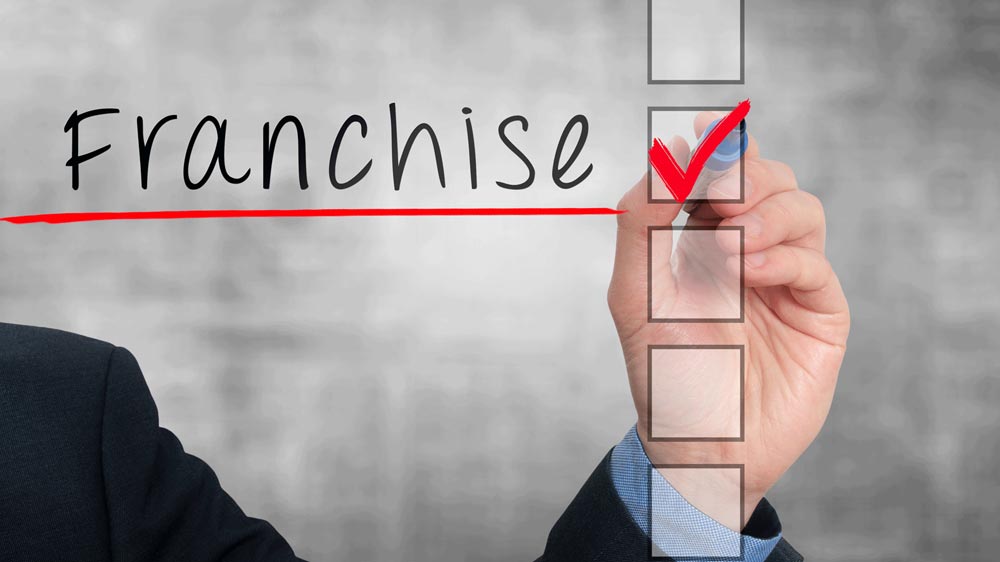 THE FRANCHISOR
Has the franchisor been in business long enough or has earned a good reputation?
Have you checked with industry bodies and bankers to find out about the franchisor's business reputation and credit rating? Does he has a good reputation?
Is the franchisor financially stable to carry out its stated plan of financial assistance and expansion?
Have you found out about the number of franchises that are currently operating?
Have you found out the failure rate among franchises? Is it small?
Have you checked about the reputation of the franchisor for honesty and fair dealing with the existing franchisees?
Has the franchisor given you a specimen contract to study with the advice of your legal counsel?
Will the franchisor assist you with:
a- A management training program?
b- An employee training program?
c- A public relations program?
d- Obtaining capital?
e- Good credit rating?
f- Merchandising ideas?
g- Designing store layout and displays?
h- Inventory control methods?
i- Analyzing financial statements?
Does the franchisor provide continuing assistance for franchisees through regular visit of the supervisors?
Does the franchising firm have an experienced management team?
Will the franchisor assist you in site selection for your business?
Has the franchising company investigated your background to assure the mutual profitability of the business alliance?
THE PRODUCT ORSERVICE
Is it offering priced competitively?
Is it an all-year seller in contrast to a seasonal one?
Is it a staple item in contrast to fad?
Does it sell well elsewhere?
If it is a product rather than a service:
a- Does it stand up well in use?
b- Is it easy and safe to use?
c- Is it patented?
d- Does it comply with all applicable laws?
e- If the product must be purchased exclusively from the franchisor or a designated supplier, are the prices competitive to you as the franchisee?
THE FRANCHISECONTRACT
Does thing the franchise fee is justified?
Do continuing royalties or percent of gross sales payment appear reasonable?
Is the total cash investment required and the terms for financing the balance satisfactory?
Does the cash investment include payment for fixtures and equipment?
If you will be required to participate in company sponsored promotion and publicity by contributing to an advertising fund, will you have the right to veto any increase in contributions to the "fund"?
If the parent company's product or service is protected by patent or liability insurance, is the same protection extended to you?
Are you free to buy the amount of merchandise to be purchased restricted to a certain amount?
Can you engage in other business activities?
If there is an annual sales quota, can you retain your franchise if it is not met?
Does the contract give you an exclusive territory for the length of the franchise?
Is your territory protected?
Is the franchise agreement renewable?
Can you terminate your agreement if you are not happy for some reason?
Is the franchisor prohibited from selling the franchise out from under you?
Do you have the authority to sell the business to whomever you please?
If you sell your franchise, will you be compensated for the good-will you have built into the business?
Does you franchisor provide ongoing training and support in running of the business?Do you have a choice in deciding whether to sell a new product or service introduced by the franchiser after you have opened your business?

Copyright © 2009 - 2016 Franchise India Holdings Ltd.
The information contained herein is of generic nature only, and Franchise India is not, by means of this website or any part thereof, rendering professional advice or services. Before making any decision or taking any action that might affect your finances or business, you should consult a qualified professional advisor. Your use of this website or any of its pages or links given, is at your own risk and you assume full responsibility and risk of loss resulting from your usage. With respect to use of the website, kindly visit www.franchiseindia.com/terms.
X
Tell us what you think!