Hans Hess came up with the idea for Elevation Burger in 2002 based on a desire for a burger that not only tasted good but was sustainable. Elevation Burger is staging itself as the eco friendliest new option on the block for your burger needs. With ground-on-premises grass-fed chicken, olive oil-fried French fries, and environmentally friendly operating practices from renewable, non-pollutant building materials to oil for biofuel donation, few companies can compete with the measures this chain has instituted.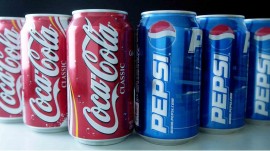 Mar, 24 2017
Despite the ban lift PepsiCo yet to...
Both, PepsiCo and Coca Cola, were alleged of exploiting water from Thamirabarani river and faced a temporary ban on drawing water from
Starbucks plans to open 12 000 new...
Quality of manpower is a big challenge ...
Thomas Cook India with a total of 104 franchise outlets has gladly covered over 150 metros, mini metros and Tier II & III markets
Reinventing and elevating the dining...
Jul, 23 2013
Fast-Tracking the Right Idea to the...