Hans Hess came up with the idea for Elevation Burger in 2002 based on a desire for a burger that not only tasted good but was sustainable. Elevation Burger is staging itself as the eco friendliest new option on the block for your burger needs. With ground-on-premises grass-fed chicken, olive oil-fried French fries, and environmentally friendly operating practices from renewable, non-pollutant building materials to oil for biofuel donation, few companies can compete with the measures this chain has instituted.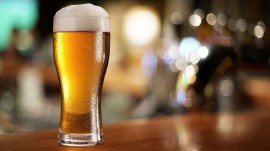 Apr, 25 2017
DED ensures uninterrupted supply to...
All liquor distributors have been asked to submit information about their stock on the first working day of every week so that supply
ShopX aims to provide access to digital...
We want to be more relevant to youth ...
On the way of transformation towards becoming youth centric brand, Hamdard Laboratories India, the parent company of iconic beverage
Quality of manpower is a big challenge ...
Jul, 25 2013
From Idea to Ideal Entrepreneur ...