Hans Hess came up with the idea for Elevation Burger in 2002 based on a desire for a burger that not only tasted good but was sustainable. Elevation Burger is staging itself as the eco friendliest new option on the block for your burger needs. With ground-on-premises grass-fed chicken, olive oil-fried French fries, and environmentally friendly operating practices from renewable, non-pollutant building materials to oil for biofuel donation, few companies can compete with the measures this chain has instituted.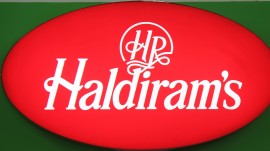 Feb, 20 2017
Haldiram grown twice the size of...
Haldiram's is the biggest brand of those launched by Agarwals and the second largest Indian food brand after Parle.
Future of Indian toys market is...
According to Funskool, franchise model has really worked well and in the Indian Toy Industry, Funskool and Mattel are the largest
Tamasha is for people who like...
Jul, 25 2013
Globalize your business with a London...